Disability Benefits For First Responders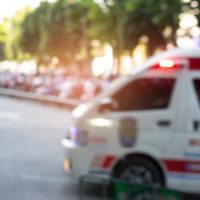 Everyone faces the potential of suffering an on-the-job injury that causes temporary or permanent disability. Even in relatively safe environments, such as office buildings, accidents still happen, and hazards do exist. However, some occupations are more dangerous than others, and put workers in dangerous conditions everyday that threaten their physical and mental health. First responders are likely at the top of the list of most dangerous jobs, as they put themselves in harm's way every day through exposure to dangerous and unpredictable situations, as well as potentially deadly diseases. Further, the work of first responders is highly physical, and frequently requires heavy lifting, running and kneeling, not to mention the constant stress. Working in these conditions day after day puts these individuals at high risk for an injury or the development of a mental impairment that can lead to a disability, particularly Post Traumatic Stress Disorder (PTSD). Given the much higher likelihood of experiencing a disabling event, first responders need to understand what their disability options are, and the laws that govern them, so the maximum amount of recovery is obtained. A discussion of the disability options relevant to most first responders will follow below.
State Benefits
State employees, which applies to many first responders, would file for disability benefits through the Florida Retirement System (FRS), and there are two types of claims an individual can file – in-line-of-duty and regular. "In-line-of-duty" benefits relate to disabilities caused by something that occurred in the workplace. "Regular" benefits refer to all non-workplace related disabilities. As the name implies, this plan is only available if the disability is permanent in nature, and prohibits a return to work. Filing a claim through the FRS is tied to an individual's retirement date, which is set when the application is received. The existence of a disability must be affirmed by the employer, and supported by two treating physicians that can attest to the existence of a total and permanent disability. Florida law would control these benefits, but consulting with a disability attorney before filing the necessary forms is a prudent method of reducing the likelihood of the claim being denied.
Long-Term Disability Policies
In addition to State benefits, some first responders may have private disability benefit policies. This coverage is governed by the contract signed by the insured and the insurance company, which promises to pay a certain percentage of lost income if a person is unable to work and meets the applicable definition for disability. Policies generally have either "own occupation" or "any occupation" disability definitions. Own occupation means the person cannot perform the functions of his/her career. For first responders, this would likely include conditions that restrict mobility, eyesight and mental conditioning. "Any occupation" disability benefits mean coverage is only offered if an insured cannot perform the functions of any job, which is difficult to meet. Disputes over coverage or the denial of a claim would likely be governed by Florida law, and involve filing a breach of contract claim in court, arguing one's contractual right to disability benefits were wrongfully denied under the terms of the policy.
Social Security Disability Insurance (SSDI)
Finally, disability benefits are also available under a federal program managed by the Social Security Administration, and extended to those that have a sufficient number of work credits and a qualifying disabling condition expected to last at least 12 months or result in death. Qualifying for disability under SSDI is extremely difficult due to the stringent requirements that determine whether someone is considered disabled. Complex federal laws and regulations dictate when disability benefits are awarded under SSDI, including an involved and long appeals process, and is almost impossible to secure without the help of an experienced disability insurance attorney.
Get Help
Outside of overwhelming medical issues, the first concern of most disabled individuals is how to support themselves. Working with an experienced and dedicated disability insurance attorney who knows what insurance and government examiners expect to see is the best way to ensure you get the money you need and deserve. Farrell Disability Law has decades of experience helping clients obtain disability benefits, and is available to review the facts of your case. Contact the Jacksonville office for a free consultation.
Resource:
www.rol.frs.state.fl.us/forms/disability.pdf