Disability Benefits for Pregnancy-Related Conditions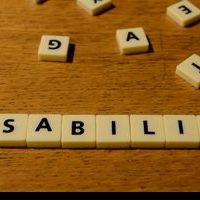 Confirming one's pregnancy is a typically joyous occasion, filled with hope and desire. Although we live in a country with the best healthcare system in the world, complications from pregnancy do happen. In these unfortunate situations, the pregnant woman may need to take some time away from her employment to deal with the complication, and, in some cases, may need to file for Long-Term Disability (LTD) benefits. Retaining the services of an attorney experienced in disability law can be crucial to ensuring that benefits are awarded. A recent article, highlighting the investigation of a company by the Equal Employment Opportunity Commission, illustrates the issues facing pregnant employees. While this article primarily focused on the employer's failure to provide accommodations required by the Americans with Disabilities Act, as well as forcing employees to take unpaid leave or even terminating them, it nevertheless illustrates the issues pregnancy and disability in the workplace. A brief discussion of LTD benefits, and how they may be applicable to pregnant employees, will follow below.
Long-Term Disability Benefits
An important aspect of many employer's benefits packages, LTD benefits are used to provide financial replacement of income lost as a result of an employee suffering from a disability for an extended period of time. If part of an employee's benefits package, LTD benefits are governed by a federal statute – the Employee Retirement Income Security Act (ERISA). Alternatively, if an employer does not provide LTD insurance as part of its benefits package, an employee may purchase an individual LTD insurance policy.
As with any insurance policy, it is important to understand that any payout pursuant to the policy is governed by the policy document itself, although, for policies governed by ERISA, additional regulation applies. Thus, having a thorough understanding of the policy is helpful when deciding to submit an application. An experienced attorney can help in understanding the policy document.
It is important to note that LTD benefits are not intended to provide recovery for work-related accidents or injuries, which are more appropriately covered by an employer's workers' compensation insurance. Rather, the intention is to provide financial compensation to an employee in the event of a personal accident such as a car accident or a fall, by providing a percentage of the employee's income if they cannot work due to a long-term sickness or disabling injury.
LTD Benefits, in Light of a Pregnancy
Generally, a pregnancy is not classified as a disability and does not qualify the individual for LTD benefits, in spite of the fact that being pregnant does restrict an individual's mobility and can put the individual through the rigors and pains of some disabilities. Further, one of the aspects of LTD benefits is that the individual has a "long-term" disability, generally meant to mean a year or longer. Thus, physiologically speaking, a pregnancy will not qualify as a disability.
However, there are some pregnancy-related complications which can lead to long-term disability in the individual, and as a result, may qualify her for benefits. Thus, if complications from a pregnancy are likely to lead to a disabling condition that prevents the individual from working for at least a year, the individual you can become eligible to receive benefits. Some of the complications include the following:
Diabetes;
Inflammatory disorders, such as pelvic inflammatory disease and chronic pelvic pain;
Damage to reproductive organs, as a result of infections during labor;
Cardiovascular disorders, such as hypertension;
Kidney failure;
Nervous system disorders;
Excessive hemorrhaging;
Anemia;
Hormonal imbalances; and
Pituitary gland failure.
Get Help
If you have encountered a complication in your pregnancy, and are curious about the possibility of receiving LTD compensation from your provider, contact a disability benefits attorney as soon as possible. Disabilities while pregnant contains some unique issues when applying for and receiving LTD benefits, and an application based on this claim is best handled by an experienced disability benefits attorney. The legal team at Farrell Disability Law has extensive experience in disability benefits, and, upon a review of your situation, can help ensure that your LTD benefits application is structured to give you the best chance for success. Contact our Jacksonville office today.
Resources:
forbes.com/sites/ericbachman/2018/12/19/3-5-million-settlement-highlights-issue-of-when-pregnancy-may-be-a-disability-under-the-law/#7b0676a1192b
https://www.mydisabilitylaw.com/will-termination-affect-my-long-term-disability-insurance/