Do Autoimmune Disorders Qualify For Social Security Disability Benefits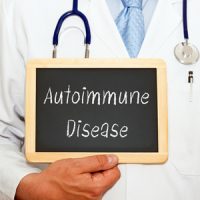 Autoimmune disorders are a group of diseases that attack the immune system. Victims suffer from a variety of debilitating symptoms, but often struggle to be taken seriously by medical professionals and face difficulty in receiving treatment. Unfortunately, autoimmune disorders can lead to long-term disabilities that prevent you from working and providing for yourself and your loved ones. In this situation, it is important to be aware of Social Security benefits that are available and the criteria you must be to be eligible.
Common Types of Autoimmune Disorders
Your immune system protects you from germs and bacteria, which can cause anything from a minor cold to potentially life-threatening infections. For people with autoimmune disorders, their immune system does not function properly. According to Healthline, it mistakes various body parts, such as body organs and joints, for foreign substances and releases a squadron of autoantibodies, which attack healthy cells. The result can be potentially devastating.
In addition to making sufferers more vulnerable to viruses such as COVID-19, autoimmune disorders often result in general symptoms such as fever, muscle and joint pain, swelling and redness in various body parts, hair loss, and skin rashes or hives. These disorders can also cause chronic mental fog, fatigue, and depression. There are over 80 different types of autoimmune disorders. The following are among the most common:
Type 1 diabetes, which can attack blood vessels and body organs;
Rheumatoid arthritis, which attacks the joints;
Multiple sclerosis, which causes damage to the central nervous system;
Lupus, which affects a variety of body organs, including the kidneys, brain, and heart;
Inflammatory bowel diseases, such as Crohn's and ulcerative colitis;
Myasthenia gravis, which impacts nerve impulses that help the brain control the muscles;
Fibromyalgia, which causes widespread musculoskeletal pain.
Your Rights To Social Security Disability Benefits
An estimated 50 million people suffer from some type of autoimmune disorder, which can eventually result in long-term disabilities. Social Security disability benefits can help to offset losses in income you suffer, but qualifying for these benefits can prove challenging. Common problems that sufferers of autoimmune disorders are likely to experience include:
Difficulty in getting a firm diagnosis: As autoimmune disorders typically consist of symptoms which may come and go over the years, it can be difficult to get a firm diagnosis.
Difficulty documenting your condition: As your autoimmune disorder may have taken years to identify, you may have trouble documenting your condition. Also, as some symptoms are vague or subtle, there may be periods where patients went without medical care.
Challenges in establishing time frames: Autoimmune disorders can cause patients' health to go up and down over the years. This can make it hard to meet Social Security timelines for disability.
Let Us Help You Today
At Farrell Disability Law, we help people with autoimmune disorders get the disability benefits they deserve. To discuss your case, contact our Orlando long-term disability attorney and request a consultation in our office today.
Resource:
healthline.com/health/autoimmune-disorders#common-autoimmune-diseases
https://www.mydisabilitylaw.com/documenting-your-long-term-disability-during-coronavirus-closures/