Documenting Long Term Disabilities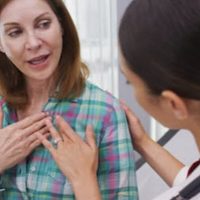 There are a variety of common health conditions that could eventually leave you suffering long term disabilities. These often start with relatively minor symptoms that continually worsen over time to the point of preventing you from working. Long term disability (LTD) insurance you may be entitled to either through your employer or through the Social Security Administration (SSA) can help offset the losses you suffer. However, in order to qualify for long term disability benefits, you will need to have thorough documentation of your condition when filing a claim.
Documenting Your Condition 
Statistics from the Centers For Disease Control and Prevention (CDC) indicate that close to five million people in Florida currently struggle with some type of disability. This translates into roughly 28 percent of the population, or an average of one out of every four Floridians. The most common types of disabilities involve mobility issues, cognitive impairments, and hearing or vision loss.
Long term disabilities can happen suddenly but often stem from chronic health conditions. Experiencing anxiety, asthma, diabetes, epilepsy, heart disease, or disorders such as fibromyalgia and Crohn's disease, you are at an increased risk. This is also true with accidental injuries, such as broken bones, strained muscles or tendons, and head, back, neck, or spinal cord injuries. To protect yourself and your ability to get long term disabilities when you need them, it is important to take steps now to document your condition. This includes:
Go to the doctor at the first sign of symptoms;
Attend follow-up visits regularly;
Report any new symptoms or problems you experience;
Undergo recommended testing;
Follow their guidance in terms of treatment;
Keep thorough medical records;
Document lost income and the impacts your condition has on your home life.
Types of Documentation In A Long Term Disability Claim 
You may be entitled to long term disability benefits either through employer-provided policies, through private insurance, or the Social Security Administration (SSA). You will need to prove that you have a qualifying condition, which involves providing different types of documentation. This includes:
A firm diagnosis from your primary physician;
Statements confirming you are disabled and unable to work for a year or longer;
Results of diagnostic testing you have undergone;
Medical records showing various treatments, including referrals to specialists, medical procedures, rehabilitation, and medications;
Statements from your employer, detailing the types of tasks you are typically required to perform on your job;
Statements from family and friends, detailing how your condition impacts other areas of your life;
A journal in which you document symptoms and the impacts of your disability.
Contact an Attorney for Help 
At Farrell Disability Law, we help clients take the steps needed to get long term disability benefits. Gathering the required documentation can make the difference between getting your benefits approved or receiving a denial, in which case you may be entitled to file an appeal. To discuss your claim, call or contact our Jacksonville Social Security disability attorney to request a consultation in our office today.
Source:
cdc.gov/visionhealth/basics/ced/fastfacts.htm#:~:text=Approximately%2012%20million%20people%2040,due%20to%20uncorrected%20refractive%20error.