Documenting Medical Conditions for Social Security Disability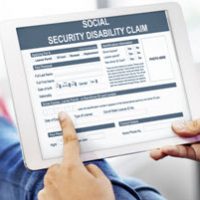 Social Security disability benefits can help to ensure you are provided for in the event that medical conditions leave you unable to work. For people in this position, though, filing an application and getting these benefits approved can be challenging. Making sure your injury or illness is properly documented is half the battle.
Communicating With Your Doctor Your Intent to File a Social Security Disability Claim  
When you go to your doctor for medical visits, they document your symptoms, your health history, and your current condition, as well as any tests, procedures, activity restrictions, or other recommendations they provide. If you are seeing a physician regarding a condition that may eventually result in long term disabilities, it is important to communicate your intent to eventually file a claim.
This is to ensure that they are thorough in jotting down all the details involved in your case. Lack of proper medical documentation is a common reason for Social Security disability benefits to be denied. According to the Department of Health and Human Services, details which should be included as part of your medical records include:
The date you first began experiencing symptoms;
Any underlying injuries, illnesses, or chronic health conditions which may be to blame;
The results of any testing you have undergone;
Any prescribed treatments or medications;
Any experts you have been referred to or that your doctor consulted with;
The impact your condition is having on other areas of your health;
Any limitations you suffer or medical devices that may be needed;
Ways in which your doctor recommends limiting work or other daily activities or other adaptations they advise to accommodate your condition.
Express your concerns honestly regarding eligibility for Social Security disability benefits. If they are unaware of the process, hesitant in responding to your requests, or careless in their recordkeeping, consider making an appointment with another provider instead.
Steps You Can Take To Document Your Condition
As part of applying for Social Security Disability Income (SSDI), you will need to ensure your condition is listed as a qualifying disability and meets other program guidelines. To obtain benefits, your injury or illness must prevent you from engaging in substantial gainful activity for an extended period. In addition to statements from your doctor and medical records, ways in which you can document this include:
Keep records of all medications you are taking and a list of all your medical providers;
Keep statements from all medical visits and any communications you receive from the doctor or from testing facilities;
Keep copies of your pay stubs and your official job description;
Keep a journal detailing the ways in which your condition interferes with job duties;
Jot down in your journal the ways your condition interferes with other daily activities, including your home and family life.
Let Us Help You Today
When it comes time to file your disability claim, Farrell Disability Law can guide you through the process. Call or contact our Orlando Social Security disability attorney online and request a consultation today.
https://www.mydisabilitylaw.com/complications-from-the-flu-could-cause-long-term-disabilities/