Dos and Don'ts When Dealing With Long-Term Disability Insurers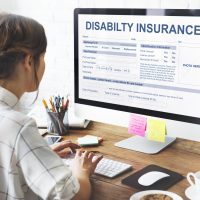 Long-term disabilities can happen to anyone and at any age. Chronic health conditions, sudden illnesses, or accidental injuries can leave you unable to work while facing heavy medical expenses. Long-term disability insurance provided through your employer can help maintain a level of financial security, but dealing with insurance representatives is never easy. The following are do's and don'ts to guide you through the process.
What To Do When Filing A Long-Term Disability Insurance Claim
According to the Social Security Administration (SSA), roughly one out of every four 20 year-olds today will suffer from some type of long-term disability prior to reaching retirement age. Long-term disability (LTD) insurance benefits provided through your employer can help to offset your losses.  When dealing with insurance representatives, there are steps you need to take to protect your rights to benefits. These include:
Notify your employer immediately of any medical issues or conditions that could result in long-term disabilities;
Attend doctor visits regularly and keep thorough medical records;
Follow your doctor's recommendations regarding testing, treatment, follow-up care, and work or other activity restrictions;
Keep a journal documenting your condition and the impact it has on your ability to work or perform daily functions;
When the time comes to submit a claim, fill out forms completely and provide supporting evidence;
To reduce the risk of a denial, consult with an experienced long-term disability attorney;
If you submit a claim and it is denied, be aware that you have the right to appeal.
What Not To Do When Filing A LTD Claim
To protect yourself in filing for long-term disability benefits through employer-provided insurance, there are certain things you should NOT do. These include:
Do not be unfamiliar with the terms of your LTD insurance policy. Under the Employee Retirement Income Security Act of 1974 (ERISA), you have the right to request a copy of all policy-related documents, free of charge. Review the terms and any exclusions that apply.
Do not fail to get a firm diagnosis or the appropriate medical treatment. If your doctor refuses to document your condition as disabling or otherwise does not provide treatment, visit another provider.
Do not downplay or overstate your condition. Being less than honest in submitting a claim can result in an immediate denial and loss of future benefits.
Do not discuss your claim or your current activities: Avoid talking about your claim or posting on social media while it is being resolved. This is one of the first places investigators look for evidence that can be used to deny LTD benefits.
Let Us Help You Today
For help in getting the LTD benefits you are entitled to, reach out to Farrell Disability Law. With decades worth of experience and a proven track record of success, we provide the trusted legal guidance you need in filing a claim. Call or contact our Jacksonville long-term disability attorney online to request a consultation in our office today.
Resource:
ssa.gov/disabilityfacts/facts.html
https://www.mydisabilitylaw.com/can-i-get-long-term-disability-benefits-for-cancer/