Employer and Insurer Obligations in Handling Long-Term Disability Claims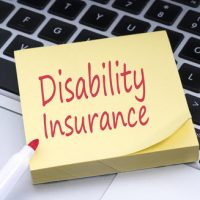 Long-term disability insurance is a common type of benefit provided by employers. It can help ensure your financial security in the event injuries, illnesses, or chronic health conditions prevent you from working. Unfortunately, getting the benefits you are entitled to is not always easy. Understanding the obligations of both your employer and their insurer in managing, processing, and paying out on claims can help you defend your rights when problems or disputes arise.
Employer Requirements In Administering Long-Term Disability Benefits 
According to the Bureau of Labor Statistics (BLS), more than a third of all private employers offer their employees long-term disability benefits. These are meant to provide workers with income replacement in the event they suffer injuries or illnesses which prevent them from working on a long-term basis and are likely to eventually result in their death. 75 percent of companies who provide these benefits pay the total costs. This means the employee will be taxed on these payments. If you contributed to these benefits with your after-tax dollars, the amount owed to the government will be reduced.
While employers may not be responsible for taxes, there are other obligations they must meet. Under the Employee Retirement Income Security Act of 1974 (ERISA), they must do the following:
Have clear guidelines for eligibility, which they are required to adhere to;
Provide proper management of benefits;
Allocate the appropriate funds to maintain them;
Provide routine disclosures of any changes to employees;
Provide copies of all plan-related documents free of charge to new hires and to any employee upon request.
They must also submit any claims filed to the insurer in a timely manner. Failure to attend to these obligations can result in heavy fines.
Requirements of Insurers In Handling Long-Term Disability Claims
ERISA also provides guidelines for insurers in handling long-term disability benefits, making payments, and denying claims. They can also be subject to heavy fines and other penalties for not maintaining the proper practices. These include:
Adhering to policy guidelines in terms of eligibility and payment amounts;
Providing a timely review of claims and notifying claimants of potential delays;
Not burdening claimants with demands for over documentation of their condition or the details surrounding it;
Providing clear reasons when they deny a claim;
Making the claimant aware of their rights in filing an appeal.
Despite the fact that these are legal requirements, there is no guarantee the insurer will follow them. According to reports from the National Association Of Insurance Commissioners (NAIC), even the largest and most recognizable insurance companies have complaints about unethical practices filed against them on a regular basis.
Let Us Help You Today
To ensure your benefits are processed and paid properly and in a timely manner, get Farrell Disability Law on your side. We provide the guidance you need in filing claims or appeals. To request a consultation in our office, call or contact our Orlando long-term disability attorney online today.
https://www.mydisabilitylaw.com/tactics-insurance-companies-use-to-deny-long-term-disability-claims/