Ensuring You Have Enough Long-Term Disability Coverage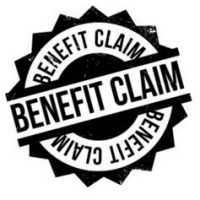 Maintaining an insurance policy is an important part of a person's physical and financial health. The purchased coverage is the intended to see a person through a medical and/or financial crisis, and when it comes to dealing with a long-term disability, having the policy operate as promised is essential. Having a source for lost income in the event of a disability is the primary purpose of disability policies, but how much do people understand about the coverage they have, the coverage they need, and the coverage available? One issue that can give a policyholder fits is coming to the conclusion that he/she does not have enough LTD coverage. In fact, a recent article discussed just this issue – whether policyholders are shortchanging themselves in terms of purchasing an appropriate level of LTD insurance. A discussion of LTD insurance, generally, and various issues that can result in coverage deficiencies, will follow below.
Long-Term Disability Insurance
LTD insurance is a form of disability insurance that is offered through group plans and private policies. When offered as part of employee benefits package, federal law governs how it operates. In the simplest terms, if a policyholder suffers a disability which is expected to last long-term (at least one year) and prevents him/her from working in his profession, he/she may be eligible to recoup compensation pursuant to the terms of his/her LTD policy. Of course, in reality, making an LTD claim is not that simple. Insurance companies do not want to part with their money, and, as a result, will analyze each claim with a very exacting review. Ensuring the claimant truly has a disability, the extent of the disability, and whether he/she can perform other occupations are three of several areas an LTD insurance company will analyze as part of approving a disability claim.
Common Deficiencies
Unfortunately, most people do not realize that the disability coverage they have is insufficient until it is needed. To urge those considering a new policy, as well as individuals with existing coverage, of the vital importance of assessing the coverage levels, here is a list of the potential ways a policyholder's LTD insurance policy can be deficient:
Benefits for mental conditions. Such benefits, for disabilities based on mental and nervous conditions, are typically capped at 24 months, though there are some common exceptions (schizophrenia and organic brain disease, for example).
Prohibition on abuse-based disabilities. Typically, disabilities arising from substance or alcohol abuse are excluded from coverage.
Pre-Existing conditions. Most LTD policies will not compensate for pre-existing conditions for a specified period of time.
Waiting period. Most LTD policies include a waiting period, during which the policyholder is not entitled to benefits.
Duration of benefits. Most LTD policies will pay benefits for a set time – typically until the policyholder turns a specific age or for a specified number of years.
The amount of benefits a policyholder can receive typically varies, with most paying between 50% and 80% of a policyholder's salary.
Other income benefits. Typically, LTD policies allow an administrator to reduce the monthly benefit if the policyholder is receiving income from a specified list of alternate sources, such as Social Security.
Tax consequences. As most LTD plans are paid for with pre-tax dollars, the benefit is subject to federal, state, and, in some cases, city income tax liability.
Get Help
If you have suffered a disability, and need to secure LTD insurance benefits, contact a disability benefits attorney as soon as possible. The legal team at Farrell Disability Law has the experience and skill necessary to analyze your potential claim, and will help you develop a strategy to get you the benefits you deserve. Contact our Jacksonville office today.
Resource:
kiplinger.com/article/insurance/T012-C032-S014-dont-underestimate-need-for-disability-insurance.html