Factors Influencing Long-Term Disability Coverage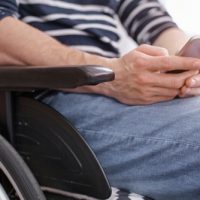 Individuals who are proactive and seek long-term disability coverage to protect their financial security and that of their family understandably take comfort in the benefits these policies provide. However, insurance companies, regardless of the type of policy under consideration, are primarily worried about limiting their exposure, and will try to limit when benefits must be paid to the fullest possible extent. In the context of long-term disability policies, companies may be obligated to pay benefits to a disability policyholder for years, so they often try to build in provisions that make it more difficult to have a claim approved. In addition, several factors affect the premiums attached to these policies, and understanding these issues can help an individual grasp both the benefits being extended and any potential issues that could restrict how much or how long income replacement would occur. A discussion of the factors that impact the type of policy offered, and how easily benefits can be accessed, will follow below.
Health
The health of a person seeking disability coverage, including the existence of certain pre-existing conditions, will affect not only the cost, but also the extent and type, of coverage available. Insurance companies do not want to insure individuals they assume will need to collect benefits due to significant health concerns, and certain ones will automatically exclude a person from receiving any type of disability insurance. Others, such as spinal disorders, heart conditions, asthma, etc., will result in higher premiums, and could also include a narrower definition of disability, which would complicate qualifying for benefits.
Elimination Period
The elimination period is the amount of time that must pass before an insured is eligible to apply for benefits. The length of time this lasts correlates with the cost of the coverage, and the shorter the period, the higher the premium. The standard waiting period is 90 days, but can extend up to 720, depending on the option selected by the insured.
Definition of Disability
A person's occupation and the definition of disability applicable to the policy both play into how much coverage will cost, and how easily approval for benefits, in the event of disability, may be obtained. Someone who works in a highly physical occupation, or one which requires specialized and/or delicate use of hands, for example, will face higher premiums. Most importantly, though, is the definition of disability employed by the insurance company, which falls into one of two types: own occupation and any occupation. Own occupation, the better option of the two, grants disability benefits if an insured is unable perform his/her job due to a debilitating condition. Any occupation requires the insured be unable to perform any type of work for which he/she has the skills and qualifications to meet, a standard that is more difficult to satisfy, and is more likely to be disputed if benefits are sought. Further, many policies start with an own occupation disability definition that later converts to any occupation after the first few years of coverage.
Benefit Period
Another important factor is how long benefits will be paid, known as the benefit period, which for long-term disability can extend to retirement age. The younger the insured is, the more important this term must meet his/her financial needs in the event of an early onset of disability.
Other Available Benefits
Finally, many policies will require insureds claiming disability to exhaust other sources of benefits, which offset how much the disability policy will be obligated to pay. Social Security Disability Insurance and workers' compensation are two examples of similar benefits that could reduce how much a person receives each month.
Consult a Disability Insurance Attorney
Disability benefits are an essential financial lifeline when disability makes working impossible. Getting companies to pay these benefits, however, is not always easy, but the experience and dedicated approach of Farrell Disability Law will give you a real chance at obtaining the result you deserve. Contact the Jacksonville law firm for a free consultation.
Resources:
nerdwallet.com/blog/insurance/disability-insurance-explained/
dol.gov/sites/default/files/ebsa/about-ebsa/our-activities/resource-center/publications/filing-a-claim-for-your-health-or-disability-benefits.pdf