FAQs About Employer-Provided Long-Term Disability Insurance Claim Denials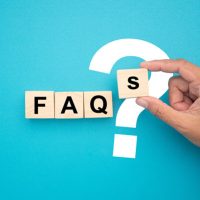 Employer-provided long-term disability (LTD) insurance protects you in the event an injury or illness prevents you from working for a year or longer. It generally compensates up to two-thirds of your lost wages, which can provide a lifeline for you and your family. However, many employer-provided LTD insurance claims often end up getting denied.
As an experienced Orlando long-term disability lawyer, we help people with denied LTD claims and protect their rights in filing an appeal. The following are among the most frequently asked questions (FAQs) we hear from our clients:
Why Was My Long-Term Disability Claim Denied?
As insurance companies are for-profit businesses, it is in their financial best interests to avoid paying out on claims. They may deny your benefits for any of the following reasons:
Mistakes and errors on your part in filling out an application;
Administrative errors on their part in processing;
Disputes over the terms of coverage and whether you are entitled to benefits;
Disputes over whether your condition qualifies and can be classified as a long-term disability;
Failure to provide appropriate documentation;
Failure to respond to requests for additional information or other insurance company requirements.
What Should I Do If I Get A Denial Letter? 
It is important to act promptly if you receive any type of communication from the insurance company. If you have been denied long-term disability benefits, it is important to carefully review the following:
The exact reasons for the denial, which should be cited in the letter;
The date it was sent and the amount of time given to file an appeal;
The terms of your long-term disability coverage.
The Employee Retirement Income Security Act of 1974 (ERISA) governs employer-provided benefit programs. Under ERISA, you are entitled to receive a copy of all long-term disability insurance policy documents, free of charge and at your request.
How Do I Appeal Denied Long-Term Disability Insurance Benefits?
Dealing with insurance companies is always challenging. Fortunately, these companies are required to adhere to complex rules and regulations under the Florida Administrative Code when it comes to dealing with individuals they do business with. However, as state laws and insurance company procedures are often confusing and complex, it is important to get an experienced long-term disability attorney on your side, both in filing your claim and in any needed appeals.
The appeals process involves disputing the insurance company's decision and providing evidence why your benefits should be approved. This involves:
Notifying the insurer of your intent to file an appeal;
Gathering additional evidence in support of your claim;
Appearing at administrative hearings and arguing your case before a committee;
Taking your case to court in the event the insurance continues to deny your claim.
Contact Our Florida Long-Term Disability Attorney Today
At Farrell Disability Law, we protect your rights in dealing with insurance companies and help you get the LTD benefits you are entitled to. If you have been denied benefits, call or contact our Florida long-term disability attorney online to request a consultation in our Orlando or Jacksonville office.
Sources:
dol.gov/general/topic/retirement/erisa
flrules.org/gateway/organization.asp?id=520