Fast Tracking Disability Benefits for the Severely Disabled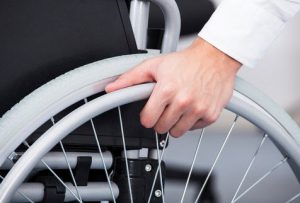 Any illness, physical condition, or mental malady that requires someone to stop working is a devastating situation. Both financially and psychologically, holding steady employment is important to a person's ability to live and function in society. Disability benefits, offered through private insurance policies and the Social Security Administration, are designed to replace some of the lost income. Anticipating the onset of these life-altering conditions is often impossible because they can appear suddenly and commonly take significant periods of time to diagnosis. Especially severe conditions that completely debilitate a person and/or lead to premature death require swift action in order to bring stability to someone experiencing this overwhelming situation. The disability insurance provided by the Social Security Administration (Social Security Insurance, or SSDI) includes a fast track option for those suffering from severe conditions so these individuals can receive benefits sooner. While most people will not qualify for this program, those that do need to know about its existence and how it works.
Compassionate Allowances Initiative
This program addresses providing disability benefits quickly to those clearly afflicted with conditions that meet disability standards. SSDI identifies certain serious conditions as automatically qualifying for disability benefits. The list of conditions was compiled in response to feedback from the public, advice from medical and scientific experts, and studies from the National Institutes of Health. Compassionate allowance determinations are made on objective medical assessments using much less medical evidence, which means the time SSDI needs to make a decision is greatly reduced. Public outreach hearings were held in the past, though no new hearings are presently scheduled, to educate the public on medical conditions that fall under the umbrella of illnesses identified as automatic disabilities. Examples of conditions included within the program are:
traumatic brain injuries;
Stroke;
early onset Alzheimer's;
cancer; and
autoimmune diseases.
SSDI adds conditions to the list on an annual basis, and works with advocacy groups to educate the public about the initiative generally.
Decision Parameters
Benefits awarded as a compassionate allowance are not part of a separate program, so the application process is same one used by everyone seeking disability benefits. However, applicants with these severe conditions are relieved of the burden of filling out work and education history questions on the application since this information has little bearing on the outcome. Disability evaluators are trained to spot conditions and diseases on the list of qualifying ailments, and if discovered, the application will be expedited. The typical turnaround time for a decision is then decreased to weeks, instead of the months or years that most applicants must wait. Some of the parameters that determine how long a decision will take are:
how quickly SSDI receives an applicant's medical records;
if an examination by a physician selected by SSDI is necessary to assess the claim; and
if the application is flagged for a compassionate allowance.
Note that receiving a compassionate allowance does not entitle the individual to receive more money, just a faster application processing time.
Contact a Disability Insurance Attorney
There is no guarantee that an application that should receive a compassionate allowance will be properly identified. However, if you work with a disability insurance attorney, the attorney will know how to fill out the application so SSDI is more likely to correctly identify you as worthy of being a compassionate allowance. If you live in Florida or South Georgia, Farrell Disability Law can provide the assistance you need to get the disability benefits you deserve. Contact us for a free consultation.
Resource:
ssa.gov/compassionateallowances/conditions.htm