Figuring Out The Right Time To File For Disability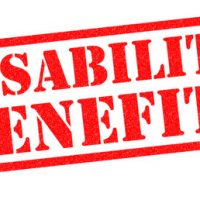 There is no one particular way a disability can occur. For some, the onset is gradual as the body breaks down over time from the physical demands of a job. For others, the onset is sudden and unexpected, perhaps due to an accident or a diagnosis of a debilitating disease. How and when a disability starts can have a direct effect on a person's decision as to when or if to file for disability benefits. For many, there is an adjustment period to get through first as they reconcile their new normal and attempt to cope with the daily challenges that occur on multiple levels – emotionally, psychologically, physically and financially. Even if a disabled individual is able to continue some level of work, the level of income is frequently far below the amount earned in the past. The enormous backlog of disability claims at the Social Security Administration (SSA) is fairly well known, and should, as a practical matter, factor into the decision of when to file for disability benefits. While an experienced disability insurance attorney is the best source of advice for the optimal time to submit an application, a discussion of some issues to consider when contemplating whether to file for disability benefits will follow below.
Working
One of the basic requirements to receive disability benefits under Social Security Disability Insurance (SSDI) is a general inability or greatly-reduced ability to work. Specifically, the 2017 maximum earnings an individual can receive on monthly basis and still qualify for SSDI benefits is $1,170 per month. Consequently, if a person suffering from a disability must completely stop working, there is little advantage to waiting to file a claim. However, if an individual has some capacity to work and is not causing additional impairment by maintaining employment, he/she may want to evaluate if waiting for SSDI may be financially prudent, especially if he/she earns more than the monthly maximum. Further, the average monthly benefit for SSDI recipients is approximately $1,034 per month.  So, if someone has another, realistic option to earn more, it could make more sense to pursue it until working is no longer viable. However, when working becomes too much, which it does for the majority of individuals suffering from a disability, a disability claim should be initiated shortly thereafter.
Family
Most families have one parent or spouse who is the main breadwinner for the household, and if he/she becomes disabled and unable to work, the impact extends far beyond that person. Consequently, if a person suffering from a disability has others dependent upon him/her for financial support, it is best to start the disability claim process for SSDI as soon as it becomes apparent working not is possible. Additionally, dependent family members may qualify for auxiliary benefits (50 to 100 percent of the monthly benefit paid to the disabled worker), which could ease some of the financial burden caused by the onset of the disability.
Protective Filing Date
Finally, if a person is unsure about when or whether he/she wants to file an SSDI disability claim, but still wants to ensure their claim is made before his/her period of eligibility for SSDI benefits expire (date last insured), the disabled worker can take steps to establish a protective filing date. A protective filing date effectively extends a disabled worker's period of eligibility for benefits, even if the disability claim is filed after the date last insured. To establish a protective filing date, the disabled worker must indicate an intent to file a SSDI disability claim, which is usually done by completing a certain percentage of the online application, or contacting the SSA about filing a disability claim. If there are concerns about meeting this deadline, contact an experienced disability insurance attorney to discuss how to proceed.
Get Help
If you suffer from a disability, and are unable to work, you could greatly benefit from speaking with a disability insurance attorney about filing a claim for private or federal benefits. Farrell Disability Law has more than 20 years of experience helping clients with disability claims, and is available to talk to you about your case. Contact the Jacksonville office for a free consultation.
Resource:
fool.com/retirement/2017/08/21/heres-the-average-monthly-social-security-benefit.aspx
secure.ssa.gov/poms.nsf/lnx/0200204010