Filing A Long Term Disability Claim When You Have Fibromyalgia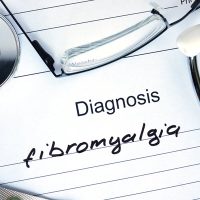 Fibromyalgia is a common health condition that involves a variety of symptoms, all of which can impact your ability to work and provide for yourself and your family. Unfortunately, people who suffer from it are often surprised to find long-term disability (LTD) benefits they are otherwise entitled to end up being denied. Our Florida LTD benefit attorney explains what you need to know when filing this type of claim.
Fibromyalgia and Long Term Disabilities 
According to the Centers For Disease Control and Prevention (CDC), roughly four million people in the U.S. suffer from fibromyalgia. It is a chronic condition that happens due to unknown reasons and is a leading cause of long term disabilities. Common symptoms include:
Widespread pain, impacting various body parts;
Stiffness and limited mobility;
Excessive fatigue and sleeping disorders;
Chronic headaches;
Digestive problems;
Cognitive issues, such as difficulty with memory and concentration;
Emotional disturbances, such as depression and anxiety.
Women and people who are middle-aged are among the most likely sufferers, as are those with weight problems, a family history of the condition, or other conditions, such as lupus or rheumatoid arthritis (RA). While medication, physical rehabilitation, and cognitive therapy are often used in treating symptoms, there is no known cure. Fibromyalgia can impact every area of your life, including your ability to work. Filing for long term disability benefits is often the only available option.
Obtaining Long Term Disability Benefits For Fibromyalgia
Fibromyalgia is generally a covered condition and you may be entitled to long-term disability benefits for it either through group policies you have in place with your current employer, privately purchased disability insurance, or through the Social Security Administration (SSA). However, obtaining the benefits you deserve often proves challenging and denials are common. Among the most frequently cited reasons include doubt among claims administrators over whether you actually have fibromyalgia or, if they do acknowledge your condition, doubts about whether it impacts your ability to work enough to make you eligible for long term disability benefits.
There are many people who are either unfamiliar with fibromyalgia or the severity of symptoms it causes. Be prepared to educate others about your condition and take the steps needed to protect your rights when filing a long term disability claim. These include:
Attempt regular doctor visits and be vigilant in reporting all of your symptoms;
Keep thorough records regarding any diagnostic testing, treatments, and medications;
Make sure your doctor provides a firm diagnosis of long term disability due to fibromyalgia;
Keep a journal detailing your symptoms and the impacts they have on your ability to work and perform daily tasks.
Let Us Help You Today 
At Farrell Disability Law, we act as a strong legal on behalf of people with fibromyalgia, helping them get the long term disability benefits they are entitled to. To find out more about your rights in filing a claim, contact our Jacksonville long-term disability attorney online and request a consultation in our office today.