Fitting Nerve Pain Into An SSDI Claim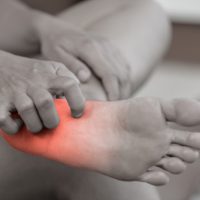 Some of the most debilitating pain a person can experience is nerve-related. People experience this pain in a number of ways, but almost anyone who has felt nerve inflammation will say that it is overwhelming and unbearable. Despite the advancement of medical technology, there really is no effective way to treat nerve-related conditions for many individuals. Many will need to turn to Social Security Disability Insurance (SSDI) at some point, with the hope of getting approved for benefits. Depending on the source of the nerve condition, improvement is possible, usually as a result of surgery, but others either do not have that option or the surgery did not relieve the symptoms. For these individuals, worsening pain can completely cut off the ability to work and effectively render them totally disabled. Unfortunately, the Social Security Administration (SSA) makes it extremely difficult to qualify as disabled, such as a man in Atlanta, told by his doctors he is too disabled to work due to neuropathy, who is still fighting with the SSA to gain much-needed benefits. Working with an experienced disability insurance attorney is the most effective way to obtain benefits, but understanding what the SSA expects to see in order to find that a disability exists can facilitate getting the medical documentation needed to present a convincing claim.
Types of Nerve Injuries
Nerve pain can originate from a number of sources, but two of the more common conditions associated with nerve-related debilitation is neuropathy and compression of the nerve root (appearing in the neck and low back). The kinds of symptoms a person with nerve damage may experience is dependent upon which nerves are affected – autonomic, motor or sensory. Neuropathy is frequently connected with diabetes, and manifests as numbness, tingling, weakness, burning or pain in the extremities. Neuropathy can affect a person's ability to stand, walk or control muscle movements, which greatly hinders any capacity to perform regular work. Nerve root compression, or a pinched nerve, can cause irreversible damage if not detected and corrected in time, and even surgery to fuse parts of the spine may not correct the issue. Damage to the nerve roots in the lumbar or cervical spine can cause loss of sensation in the lower and upper extremities, pain, numbness and loss of coordination. Typically, most people with nerve root compression experience pain, limited spinal motion and loss of motor skills. These symptoms can hinder a person's ability to use their hands and/or feet, effectively rendering any type of work impossible.
Showing Disability
Disability under SSDI rules is established either by meeting a listing in the Blue Book or showing the residual functional capacity of the claimant to perform job duties, in light of his/her symptoms, eliminates an ability to perform necessary work duties. For nerve issues, to meet a listing generally (each one has its own specific requirements), a claimant will need to present medical documentation that reflects an inability to use the extremities, issues with balance, walking, standing, and reflex loss. If a claimant cannot meet these standards, he/she can still qualify if he/she can show that functional limitations, age, education and work history/skills make it impossible to return to previous work or to be trained to do a new type of less demanding work. Note that the type of work the SSA will expect a claimant to perform is tied to age to some extent. So, the older a claimant is, the more likely a disability will be found, since retraining for another type of work is rarely realistic.
Talk to a Disability Insurance Attorney
If you are struggling with a disability, and need SSDI benefits to make up for lost wages, do not hesitate to contact an experienced disability insurance attorney to help with your claim. The team at Farrell Disability Law knows the pain and frustration of waiting for approval for benefits, and will do everything possible to get you the money you deserve. Contact the Jacksonville law firm for a free consultation.
Resource:
11alive.com/article/news/local/investigations/lost-that-hope-waiting-for-a-disability-decision/73-519816254