Five Common Autoimmune Disorders That May Qualify You For Social Security Disability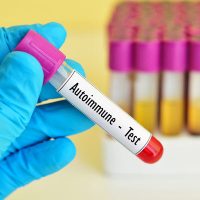 Autoimmune disorders impact large numbers of people and are a leading cause of long-term disabilities. There are many different types of autoimmune disorders, all of which can have major impacts on your health. Our Orlando Social Security disability lawyer details five of the most common that may qualify you for disability payments.
Multiple Sclerosis
Multiple sclerosis, or MS, occurs when the immune system attacks the central nervous system, specifically the myelin sheath, a protective coating surrounding nerve cells. This results in overall muscle weakness, impacting the ability to walk or perform certain tasks. According to Healthline, 50 percent of those diagnosed with MS will require a walker, wheelchair, or other assistive devices at some point within the next fifteen years. Many years prior to this point, though, MS can prevent you from performing certain tasks on your job.
Rheumatoid arthritis
Rheumatoid arthritis, or RS, occurs when your immune system attacks the lining in your joints, resulting in pain, inflammation, swelling, and stiffness. These symptoms alone can make it difficult to work while long-term damage that results can end up impacting your ability to walk, bend, lift, or perform any type of task with your hands.
Lupus
Lupus is a debilitating condition that causes your immune system to attack your blood cells, nerves, and joints, as well as your heart, kidneys, and other vital body organs. Unfortunately, it is difficult to get a firm diagnosis and even once you do, there is no known cure. Steroids are often used in treatment but can cause potentially debilitating symptoms, such as mood swings, general confusion, nausea, and chronic headaches, that interfere with your job.
Type 1 Diabetes
For people with type 1 diabetes, their immune system attacks and destroys the cells that produce insulin in the pancreas. This results in high blood sugar, which can cause severe and permanent damage to the heart, kidneys, eyes, nerves, and blood vessels. Eventually, permanent long-term disabilities are likely to result.
Inflammatory Bowel Disease 
One of the most common types of autoimmune disorders, inflammatory bowel disease occurs when your immune system attacks the lining of your intestines. This can cause chronic diarrhea loss of bowel control. It can also result in Crohn's disease, in which internal bleeding results in general anemia, causing weakness and excessive fatigue. All of these symptoms can have major impacts in your ability to perform your job.
Our Florida Social Security Disability Lawyer Helps You Get The Benefits You Are Entitled To
If you are diagnosed with any type of autoimmune disorder, keep a journal documenting your symptoms. Visit your doctor regularly, keep thorough records, and check with Social Security to determine eligibility for benefits.
For help in filing a long-term disability claim, reach out to Farrell Disability Law. We guide you through the application process, helping you get the maximum amount of benefits you are entitled to in the least amount of time possible. Call or contact our office online to request a consultation in our Jacksonville or Orlando office today.
Sources:
healthline.com/health/autoimmune-disorders#common-autoimmune-diseases
ssa.gov/benefits/disability/#anchor2