Five Common Car Accident Injuries That May Qualify You For Social Security Disability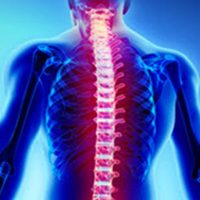 Car accidents are one of the most common causes of personal injuries. They can happen to the safest of drivers and even a seemingly minor crash can cause major harm. Recovery can take long months or even years. In the event your car accident injuries result in permanent long-term disabilities, you may be entitled to Social Security disability benefits.
Social Security Disability Benefits For Car Accident Injuries
According to the Florida Department of Highway Safety and Motor Vehicles (FLHSMV), more than 200,000 car accidents happen throughout the state each year. These can leave drivers and passengers involved suffering serious personal injuries that end up causing long-term disabilities.
The Social Security Administration (SSA) defines a long-term disability as one that lasts for a year or longer. You may be entitled to Social Security disability benefits as a result, which can help offset your losses in income while you recover. Common types of car accident injuries that may be covered include:
Back and neck injuries. 
Back and neck injuries such as whiplash, herniated discs, and fractured vertebrae can happen due to the force of a collision. These are often difficult to treat and require lengthy recuperation times. Even with proper medical care, they can end up resulting in limited mobility and weakness in the hands, arms, legs, back, and other areas for years to come.
Burn injuries. 
These can happen in car accidents due to contact with hot engine oils and parts. They are one of the most painful types of personal injuries, requiring lengthy medical treatments and often resulting in permanent disfigurement. 
Crushing injuries. 
Crushing injuries due to car accidents in Florida can result in permanent damage to limbs and internal organs. When this impacts your ability to work and provide for yourself and your family, Social Security disability benefits can provide a lifeline.
Head injuries.
Head injuries are one of the most common and potentially serious types of car accident injuries. They include concussions, skull fractures, and traumatic brain injuries, resulting in potentially permanent physical, cognitive, mental, and emotional impairments.
Spinal cord injuries. 
Depending on the area impacted, injuries to the spinal cord or column can cause either partial or complete paralysis. Your condition may improve with time and extensive physical rehabilitation or you may end up permanently disabled. In either situation, Social Security benefits can help ensure you are able to make ends meet. 
Let Us Help You Today
When a car accident happens, seek medical attention immediately and follow all of your doctor's instructions. Documenting your symptoms and the medical treatment you receive can help when filing an insurance claim. It can also help in the event of long-term disabilities, entitling you to Social Security disability payments.
To find out more about your rights to these benefits, reach out to Farrell Disability Law.  Call or contact our Orlando Social Security disability attorney online and request a consultation in our office.