Five Common Questions About Long-Term Disability Insurance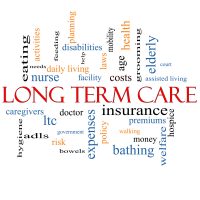 Long-term disabilities can happen to anyone and at any age. When you are unable to work as a result, long-term disability insurance can help ensure you continue to make ends meet. The following are five common questions about this type of coverage.
What Is Long-Term Disability Insurance? 
Like any type of insurance, long-term disability coverage helps to protect you against the unexpected. While most people think a long-term disability will never happen to them, the Social Security Administration (SSA) advises that roughly one out of every 20-year-olds will suffer a disability before reaching retirement age.
Long-term disability coverage provides supplemental income, reimbursing you for up to 60 percent of your income. The exact terms of your policy will dictate the amount of benefits you are entitled to receive.
How Do I Know If I Am Covered? 
Long-term disability insurance is often provided by employers alongside other benefits such as health and life insurance. Under the Employee Retirement Income Security Act of 1974 (ERISA), your employer is required to provide information about this coverage and copies of all policy-related documents free of charge and at your request.
Once you obtain these documents, be sure and closely review qualifying conditions and any policy exclusions that apply. This can help you determine whether you are eligible for long-term disability benefits.
How Do I File A Long-Term Disability Claim?
Long-term disability (LTD) claims are filed through the insurer. You should file your claim with them immediately after getting a diagnosis, even if you are able to continue working temporarily. At this time you should also check policy documents to ensure your condition is covered, make a point of attending all doctor visits, and follow all recommendations regarding testing and treatment. Keep your own thorough medical records as well, along with a journal detailing the impact your disability has on various areas of your life. All of this can help to support your claim.
How Long Does It Take To Get Benefits?
When you file a long-term disability claim, there is typically a waiting period before you are eligible to receive benefits. Depending on your policy, this can vary from between 30 days to one year. Short-term disability policies you have in place or benefits available through the SSA may be able to help cover some of your losses during this waiting period.
What Should I Do If My Claim Is Denied?
Unfortunately, LTD insurance claims often get denied. This is often due to not meeting qualifications and failing to provide the appropriate supporting documents. Having an experienced long-term disability attorney on your side can help to prevent this from happening. If your claim has already been denied, we can guide you in filing an appeal.
Let Us Help You Today
At Farrell Disability Law, we help you get the LTD benefits you are entitled to. Call or contact our Jacksonville long-term disability attorney online and request a consultation in our office today.
https://www.mydisabilitylaw.com/falls-a-leading-cause-of-long-term-disabilities/