Five Common Questions Insurers Ask When Reviewing Long-Term Disability Claims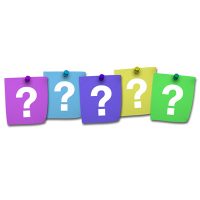 Dealing with insurance companies is never easy. Statements you make to them can end up being used against you. Our Jacksonville long-term disability lawyer explains five common questions you are likely to be asked and how to protect yourself in responding.
Questions That Could Impact Your Rights To Long-Term Disability Benefits In Florida
The Florida Office Of Insurance Regulation (FLOIR) provides guidelines for insurance companies and oversees their interactions with insurers. Unfair insurance practices, such as misrepresenting policies, taking an excessive amount of time in processing claims, and denying coverage for no reason, are all expressly prohibited.
However, insurance companies still have considerable leeway when it comes to paying out benefits. They are entitled to conduct interviews and gather information, which they can then use against you. The following are common questions they are likely to ask, which could end up impacting your rights to benefits:
What Type Of Health Condition Do You Suffer From?
Prior to filing a long-term disability claim, you should thoroughly review the terms of your policy. If you have coverage through your employer, you are entitled to copies of all policy-related documents under the Employee Retirement Income Security Act (ERISA), free of charge and at your request. Make sure your condition qualifies for benefits and that you have a firm diagnosis from your doctor.
What Are Your Symptoms?
Make a list in advance of symptoms you suffer from and how they impact your ability to work or perform daily activities. These should all be documented with medical records. Be prepared to discuss medical tests you have undergone, treatments, and any medications you are taking.
When Did Your Symptoms Prevent You From Being Able To Work?
You should file for long-term disability benefits as soon as your condition prevents you from working. Insurers may use this question to determine if you are fully disabled or if you have other motives for seeking disability benefits, such as wanting to supplement retirement income.
What Impact Does Your Condition Have On Other Areas Of Your Life?
Discuss the impacts your disability has on you and your family. Emphasize how it not only prevents you from working, but also from engaging in your usual hobbies and activities or even performing basic tasks around your home.
Do You Intend To Eventually Return To Work?
Keep in mind that a long-term disability is considered one that is expected to last for a year or longer. You want to emphasize that, while you want to work, your condition prevents you from doing so and likely will for a considerable period of time to come. Rather than worrying about how to word this yourself, rely on your doctor's prognosis.
Get Trusted Guidance From Our Florida Long-Term Disability Lawyer
At Farrell Disability Law, we provide trusted guidance through the claims process, protecting your rights and helping you get the benefits you are entitled to. Before making any statements to insurers that could be used against you, contact our Florida long-term disability lawyer first. Request a consultation in our Orlando or Jacksonville office today.