Five Common Symptoms That Could Indicate Future Long-Term Disabilities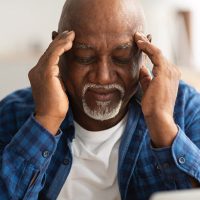 Long-term disabilities may occur suddenly, such as due to accidental injuries or a severe illness. They can also often develop slowly, with symptoms that steadily worsen over a period of years. Our Jacksonville long-term disability lawyer explains five common symptoms that could indicate future problems and steps you can take now to protect your rights to benefits.
Symptoms That May Eventually Result In Long-Term Disabilities
Studies conducted by the National Institutes Of Health indicate that people who suffer from certain types of symptoms may be at greater risk for conditions that could eventually jeopardize their health and prevent them from working or engaging in other activities. Among the most common include:
Headaches: Migraines and cluster headaches can be debilitating. They can also be an early indicator of serious problems, such as a stroke, aneurysm, or brain tumor.
Backache: Back pain is one of the leading causes of long-term disability. It could indicate problems with discs or vertebrae, which may become worse in time and eventually limit mobility.
Muscle soreness: It is common to suffer sore muscles if you overdo it in terms of activity or if you do not get a regular amount of exercise. However, chronic pain and stiffness could indicate a variety of serious health conditions.
Digestive issues: Do not ignore digestive issues, such as nausea, vomiting, stomachaches, constipation, or diarrhea. These are often indicators of underlying, chronic illnesses.
Chest pain: Heart disease is a leading cause of death and disability. Regular chest pain, which can easily be mistaken for anxiety or acid reflux, is one of the warning signs.
General feelings of fatigue and weakness are warning signs as well. You should report these and any symptoms to your doctor right away.
Protecting Yourself Against Long-Term Disabilities
According to the Social Security Administration, roughly nine million people currently receive long-term disability benefits. Sadly, this represents just a small portion of people who struggle with serious health conditions and limited mobility. If you experience any of the above symptoms, there are actions you can take now to protect yourself in case of future disabilities.
Even if medical providers have not determined an exact cause, it is important to watch your diet, get enough sleep, and avoid behaviors such as smoking or drinking to excess. Take these steps to protect your rights to future long-term disability benefits:
Keep a journal documenting your symptoms and the impact they have on your life;
Report any new or worsening symptoms to your doctor right away;
Undergo any recommended testing or treatment;
Keep thorough records regarding doctor visits, medications, and other details surrounding your care;
Review long-term disability benefits that may be available through your employer, as well as your rights regarding Social Security disability.
Contact Our Florida Long-Term Disability Attorney
Obtaining disability benefits often proves challenging, but Farrell Disability Law is here to help. To find out whether you qualify, for help in submitting a claim, or to appeal denied benefits, call or contact our Orlando or Jacksonville office and request a consultation with our Florida long-term disability attorney today.
Sources:
ncbi.nlm.nih.gov/pmc/articles/PMC4601935/
ssa.gov/disabilityfacts/facts.html