Five Issues With Employer-Provided Policies That Could Impact Your Social Security Benefits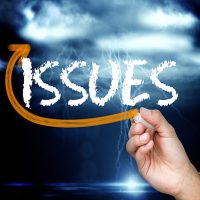 Employer-provided long-term disability insurance can provide important benefits in the event an injury or illness prevents you from working for a year or longer. However, insurance companies often include provisions that allow them to either deny benefits or pay out lesser amounts. Our Jacksonville long-term disability lawyer identifies five common issues that could impact your rights.
What To Look For In Your Long-Term Disability Insurance Documents
Long-term disability insurance provides reimbursement for lost income if you are unable to work due to an injury or illness, enabling you to continue to keep providing financially for yourself and your family while you recover. If you have this type of coverage available through your employer, review all policy terms carefully.
Under the Employee Retirement Income Security Act of 1974 (ERISA), a federal law which governs how employer-provided benefits are administered, your employer must provide copies of all policy-related documents, free of charge and at your request. Carefully look through these and be alert for the following, which could impact your rights in filing a claim:
Lengthy Waiting Periods 
Employer-provided long-term disability policies usually have waiting periods before you become eligible for benefits. Even once your policy is in effect and your application is approved, you may have to wait several weeks after filing a claim before you receive your first benefit check.
Low Caps On Benefits 
Long-term disability (LTD) benefits make up for lost income, but generally reimbursement only up to two-thirds of your lost wages. Even then, there are likely to be caps in place, which dictate the overall amount of money you are entitled to receive on any one claim.
Policy Exclusions
 Insurers typically include long lists of exclusions in long-term disability policies, which are conditions that are not covered. This is one of the most common reasons for benefit denials. Look for the exclusion page in policy-related documents, to ensure you have a condition that entitles you to benefits. 
'Any Occupation' Provisions 
LTD benefits are designed to protect you against lost income in the event you are unable to work for a year or more. However, rather than providing coverage if you are unable to perform your current job, some policies have provisions that require you to be unable to work in any occupation before you are eligible for payment.
Length Of Long-Term Disability Coverage 
The Bureau of Labor Statistics advises that, in the past, long-term disability benefits would cover you up until you are able to return to work or reach retirement age, whichever comes first. However, in order to cut costs and avoid payments, many insurers now provide benefits for only a designated period.
Contact Our Florida Long-Term Disability Lawyer
Insurers look for ways to deny disability claims, but you can appeal their decision. To protect your rights, get Farrell Disability Law on your side. Call or contact our Florida long-term disability lawyer online to request a consultation in our Orlando or Jacksonville office today.
Sources:
dol.gov/general/topic/health-plans/erisa#:~:text=The%20Employee%20Retirement%20Income%20Security,for%20individuals%20in%20these%20plans.
bls.gov/opub/mlr/1987/07/art2full.pdf