Five Tips To Avoid Difficulties When Dealing With Florida Long-Term Disability Insurers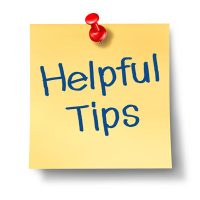 Dealing with insurance companies is never easy. It can be particularly challenging when you suffer from long-term disabilities. Benefits available through employer-provided policies make up for lost income and can help meet monthly expenses. Our experienced Jacksonville long-term disability lawyer offers tips to avoid difficulties in filing your claim.
How To Deal With Insurers and Protect Your Rights To LTD Benefits
Long-term disability (LTD) benefits may be available through the employer and included as part of your employee compensation package. These protect you in the event an injury, illness, or ongoing health issue prevents you from working for a year or longer.
Unfortunately, dealing with insurers and getting the total amount of benefits you are entitled to often proves challenging. The following five tips can help to protect your rights:
Be familiar with policy details.
Thoroughly review the terms of your LTD coverage prior to filing a claim. Under the Employment Retirement and Security Act, your employer is required to provide copies of all policy-related documents, free of charge and at your request. Pay close attention to policy terms, limits, covered conditions, and any exclusions listed.
Be prompt in communicating with your insurer.
File your LTD insurance claim as soon as possible, preferably the first day you are unable to work. Keep an eye out for a response and reply to all communications promptly, taking care to follow the insurer's instructions and provide all information requested.
Keep records of all correspondence.
Keep a file folder with copies of all medical records, wage statements, and other documents you provided to the insurer. Keep records of all communications as well, including their requests, your responses, and any questions or concerns you submit.
Be confident and assert your rights to coverage. 
While your employer may pay the premiums for your LTD coverage, keep in mind that you have earned the rights to these benefits and that they represent a portion of your overall compensation. Be confident in dealing with insurers and assertive about getting what you are entitled to.
Reach out to others for help.
There are limits to how much help you can expect to receive from the insurer. Remember you are dealing with a big business and one of the ways they protect their profits is by denying or delaying claims payments. Do not hesitate to enlist additional help as needed. Possible sources of assistance in navigating the system include:
Human resources or your employee benefits manager;
Local and national consumer advocacy groups;
The Florida Office Of Insurance Regulation (FLOIR);
The US Department of Labor;
Our Florida long-term disability lawyer. 
Reach Out To Farrell Disability Law
For problems dealing with insurers or denied long-term disability claims, reach out to Farrell Disability Law. Our Florida long-term disability lawyer acts as a strong legal ally on your side, helping you get the total amount of benefits you deserve. Call or contact us online to request a consultation in our Orlando or Jacksonville office today.
Sources:
dol.gov/general/topic/retirement/erisa#:~:text=The%20Employee%20Retirement%20Income%20Security,for%20individuals%20in%20these%20plans.
floir.com/
dol.gov/general/topic/health-plans