Five Ways To Protect Your Rights Once Approved For Long-Term Disability Benefits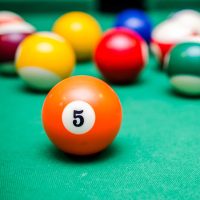 Getting approved for long-term disabilities in Florida is a challenge. Whether you file a claim through Social Security or an employer-provided policy, delays and denials are common. It is important to take steps to protect yourself when filing for benefits and to avoid common long-term disability claim mistakes. However, even once you are approved and begin receiving regular payments, issues can arise. Our Florida long-term disability attorney explains five easy ways to protect yourself and prevent potential problems.
Protect Long-Term Disability Payments In Florida 
If you suffer a medical condition that leaves you unable to work for a year or longer, long-term disability (LTD) benefits available through an employer-provided policy or the Social Security Administration can provide a lifeline. They generally reimburse up to two-thirds of your wages, allowing you to continue providing financially for yourself and your loved ones.
Unfortunately, getting a claim approved is a long process and often requires help from an experienced long-term disability attorney. Even once you are approved and payments begin, problems can arise and cause an interruption in benefits. The following are five steps you can take to protect your monthly payments.
Continue to visit your doctor regularly.
Providing medical records documenting your condition and statements from your doctor plays a major role in getting approved for long-term disability (LTD) benefits. Continue maintaining these records once you begin getting payments and visit your doctor regularly. Follow their advice regarding ongoing treatment and any activity restrictions they recommend.
Continue keeping a journal regarding your condition.
Use a disability journal to document doctor visits, symptoms you suffer, treatments you undergo, and impacts you experience at home. This includes the effect your disability has on your general health, your ability to perform personal or household tasks, and to engage in your favorite hobbies and family activities.
Avoid posting on social media.
Both when originally applying for long-term disability and once you receive your benefits, you should limit social media posting. This is one of the first places insurers look for reasons to deny your claim. Temporarily disable your account or seek settings on private.
Respond promptly to all correspondence.
The SSA or insurance company may need to clarify information or request additional medical documents. Not replying promptly to all correspondence will result in denial of your benefits.
Make sure you are familiar with the terms of coverage.
One of the most important steps in applying for long-term disability benefits and protecting your payments is to review the terms of your policy. This provides important guidance in regards to amounts, the length of coverage, and whether you can work part-time.
Our Florida Long-Term Disability Attorney Provides The Trusted Guidance You Need 
Whether you are filing for long-term disability benefits or looking to protect your current payments, get trusted legal guidance from Farrell Disability Law. To request a consultation, give us a call or contact our Jacksonville long-term disability attorney online today.