Five Ways To Reduce The Odds Of Being Denied Social Security Disability In Florida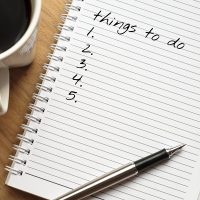 Social Security disability benefits in Florida can provide a lifeline if you are unable to work, but benefit denials are common. As an experienced Orlando Social Security disability lawyer, we help people get the total amount they are entitled to. Find out five ways to reduce the odds of having your benefits denied.
How To Protect Your Rights To Social Security Disability 
Social Security is a federal program funded through taxpayer dollars. After paying into the program for decades, it can come as a shock to finally need benefits only to have your application denied.
Unfortunately, this is a common scenario. According to the Social Security Administration (SSA), close to 70 percent of applicants are denied on their first try. You have the right to appeal their decision and the odds of being successful on a second application are significantly better. However, this means going without a steady income for long months. There are some simple steps you can take now to reduce the odds of a denial. These include:
Check your eligibility for benefits.
To be approved for Social Security disability benefits, you must have earned the required amount of work credits, such a condition included under the SSA's Listing of Impairments, and be unable to work for a year or longer.
Attend regular doctor visits.
To obtain Social Security disability payments, you must have a verifiable condition that is documented by medical providers. To protect your rights, visit your doctor regularly, obtain a firm diagnosis, get second opinions as needed, and undergo all recommended testing and treatments.
Keep copies of all medical records.
Keep a file folder containing copies of all medical records and related items. This includes office visit summary notes, statements from your doctor or any specialists you are seeing, copies of test results, and receipts for all prescription or over-the-counter medications you are taking. Include notes or bills from physical or mental health therapists, chiropractors, or other providers.
Gather evidence from your job. 
The more evidence you have to support your Social Security disability application, the more likely it is that it will be approved on the first try. Gather as much information as you can about how your condition impacts your job, including detailed job descriptions, statements from your employer, wage statements showing losses, and comments from co-workers or others you encounter in the workplace.
Keep a disability journal.
Details regarding how your disability affects your home and personal life are relevant when filing a claim. Keep a disability journal, detailing the impacts your condition has on your family and your ability to engage in your usual hobbies and activities.
Our Florida Social Security Disability Attorney Is Here To Help
Whether you need help in filing a claim or appealing denied benefits, reach out to Farrell Disability Law. Call or contact us online to request a consultation in our Orlando or Jacksonville office.
Sources:
ssa.gov/policy/docs/statcomps/di_asr/2020/sect04.html#:~:text=Denied%20disability%20claims%20have%20averaged%2067%20percent.
ssa.gov/disability/professionals/bluebook/AdultListings.htm