Four Primary Causes Of Long-Term Disability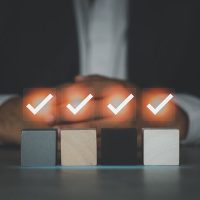 Long-term disabilities have serious impacts on your health and prevent you from working for a year or longer. This can put your future and the financial security of both you and your family at risk. Our Florida long-term disability attorney explains four primary causes and how to get the benefits you are entitled to.
Conditions That May Qualify You For Long-Term Disability Benefits 
Long-term disability (LTD) benefits offset losses in income if you are unable to work for a year or more. These may be available through an employer-provided policy, through privately purchased insurance, or through the Social Security Administration. In general, there are four primary types of conditions that may qualify you for LTD payments:
Accidental Injuries
According to the Centers for Disease Control and Prevention (CDC), accidental injuries are one of the most common causes of death and disability in the United States. These often happen due to motor vehicle accidents, slips and falls, or sports and recreational activities. Broken bones, burns, amputations, and any type of injury to the head, back, neck, spinal cord, or soft tissues can end up causing long term or even permanent impairments.
Serious Illnesses
While there may be some serious illnesses you can get over quickly, others can have lasting impacts on your health. Cancer, respiratory illnesses, Multiple Sclerosis, Alzheimer's, and Lou Gehrig's Disease are among those that can cause long term disabilities. In light of the recent pandemic and the long-term impacts reported by sufferers, COVID-19 is also on this list.
Chronic Physical Impairments
Physical health conditions that you suffer from can steadily worsen over time, jeopardizing your health and preventing you from working or engaging in other activities. Among the most common that can cause long-term disabilities include heart disease, diabetes, arthritis, and kidney or liver disease.
Mental Health Disorders
Mental health issues such as anxiety, depression, bipolar disorder, and Post-Traumatic Stress Disorder (PTSD) can worsen to the point where you are unable to work and may qualify you for long term disabilities.
Our Florida Long-Term Disability Attorney Helps You Get The Benefits You Deserve 
If you suffer any of the above or other potentially debilitating conditions, take the following steps:
Visit your doctor regularly and report any new symptoms. You need a firm diagnosis of your condition and the fact that you are disabled to qualify for LTD benefits.
Review your eligibility for benefits. Your employer is required to provide copies of all policy-related documents under the Employee Retirement Income Security Act of 1974. You can also check whether you have enough work credits to qualify for benefits through the Social Security Administration.
When it comes time to file a claim, reach out to Farrell Disability Law. We assist you throughout the process, helping you get the maximum amount you are entitled to in the quickest manner possible. Contact our Jacksonville long-term disability attorney online today.
Sources:
cdc.gov/nchs/fastats/accidental-injury.htm
dol.gov/general/topic/health-plans/erisa