Four Reasons To Hire A Long Term Disability Attorney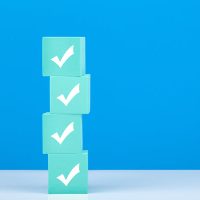 Long-term disabilities create challenges in every area of your life. In addition to your health, one of your most pressing concerns is likely to be continuing to provide for yourself once you are no longer able to work. Long-term disability benefits available either through your employer or through the Social Security Administration help maintain financial security. Find out why hiring a long-term disability attorney to represent you in a claim is a good idea. 
How A Long-Term Disability Attorney Can Help You 
The Centers for Disease Control and Prevention (CDC) classifies long-term disabilities as any type of condition that impacts your body or mind, limiting your ability to work, perform household tasks, or engage in your prior favorite hobbies and activities. If this describes your condition, know that you are not alone-roughly 26 percent of the population suffers from some form of long-term disability.
If your condition prevents you from working for a year or more, you may be entitled to long-term disability (LTD) benefits either through your employer or through the Social Security Administration (SSA). The following are four ways our Florida long term disability attorney may be able to help in obtaining these benefits:
We are experienced at submitting long-term disability claims.
Submitting a long-term disability claim is a complicated process. Having helped countless clients in these types of cases, you can count on us to help in gathering the evidence needed and to guide you through the claims applications process. We ensure the proper forms are filled out, all relevant information is submitted, and everything is done within the required time frames.
We reduce the odds of long-term disability benefit denials and delays.
Between complicated forms and endless information requests, it is easy for mistakes to be made or items to get overlooked. This provides reason to deny or delay your claim. Administrative mistakes can also create problems that keep you from getting benefits. A long-term disability attorney can prevent and/or address issues, preventing denials and helping you get your benefits in the least amount of time possible.
We appeal denied benefits.
According to the Social Security Administration, less than a third of all disability claims are approved on the first try. The approval rate is only somewhat higher with insurers. Our long-term disability attorney files appeals, appears by your side at hearings, and can take your case to court if need be.
We take action and alleviate your stress.
Stress takes a major toll on your body and mind. We help alleviate your stress. While we focus on taking action in your case, you can focus on taking care of yourself.
An Attorney Can Help You Today 
At Farrell Disability Law, we are dedicated to helping people with long-term disabilities get the benefits they deserve. Call or contact our Jacksonville long-term disability attorney online and request a consultation in our office today.