Four Steps To Take Now To Protect Against Future Long-Term Disabilities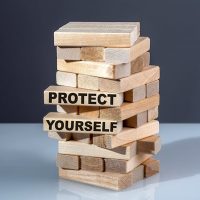 For most people, particularly if you are reasonably healthy, being in a position where they are unable to work is hard to comprehend. You depend on your job to provide the income you need to support yourself and your loved ones. What would happen if that income was no longer there? Unfortunately, this is a situation many people find themselves facing. Our Orlando long-term disability lawyer recommends taking four simple steps now to protect yourself in the future.
Protecting Yourself Against Loss of Income Due To Long-Term Disability
You may know of someone who suffered an accident or illness that impacted their ability to work or perform certain tasks on their job, but may think it will never happen to you. Unfortunately, the Social Security Administration (SSA) reports that roughly one out of every four people in the United States will eventually suffer a long-term disability that prevents them from working prior to reaching retirement age. As the odds are this is a situation you could eventually face, it is important to take steps now to protect yourself.
Filing a long-term disability claim is a complex process and many applications end up being denied due to lack of evidence. However, there are some simple actions you can take that can help to prevent loss of income and earnings in this situation:
Consider chronic health conditions and accident risks.
Do you suffer from a chronic health condition, such as diabetes, Lupus, or heart disease? Do you engage in hobbies that put you at risk for accidents, such as riding a motorcycle, skiing, or traveling frequently? These and other activities can increase the likelihood of long-term disabilities. Assess your risks now and take safety precautions as needed.
Attend frequent doctor visits.
Going to the doctor is something most people dread. However, it provides enormous benefits. It helps in maintaining your health, aids in diagnosing potentially serious illnesses, and helps prevent chronic health conditions from worsening.
Keep a file containing medical records.
At the doctor, follow all recommendations regarding treatment, diagnostic testing, and activity restrictions. Keep a file containing all statements and records related to your medical care. This provides important evidence in the event you ever need to file for long-term disability benefits.
Review long-term disability insurance policies.
Many employers offer long-term disability benefits. Under The Employee Retirement Income Security Act of 1974, your employer must provide a copy of all benefit-related documents, free of charge and at your request. Review the terms of your policy, determine eligibility for Social Security disability payments, and consider whether adding a supplemental policy is needed.
Contact Our Florida Long-Term Disability Lawyer
In planning for your future, it is important to be aware of how injuries or illnesses could prevent you from working and your rights regarding long-term disability benefits. To find out more about these benefits and your rights in filing a claim, contact our Florida long-term disability benefits lawyer and request a consultation in our Jacksonville or Orlando office today.
Sources:
ssa.gov/pubs/EN-05-10029.pdf
dol.gov/general/topic/retirement/erisa