Four Types Of Information Needed For Your Social Security Disability Interview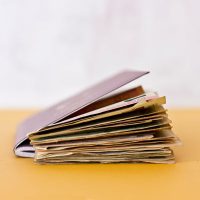 If you suffer from an injury or illness that prevents you from working, you may be eligible for Social Security Disability Insurance (SSDI) benefits. These can help to offset losses in income you suffer, helping you meet your monthly bills and living expenses.
Taxes deducted from your paycheck help to fund the SSDI program. Among the requirements you must meet to obtain disability benefits include having a steady income over the previous years and a qualifying condition that will prevent you from working for a year or longer. You will also need to submit the appropriate forms and complete a Social Security disability interview. Among the common types of information the SSA requires for this interview includes: 
Information About Your Income and Prior Employment
Under the Social Security Administration's (SSA) eligibility guidelines, you earn work credits for each year on the job. The total amount you made over the year and the number of work credits you have has a major impact on eligibility and the total amount of benefits you will receive. You will need to provide detailed information about your prior employment, the wages you earned on each job, and any current income you receive, as well as other types of benefits or earnings, such as through investments, rental properties, side businesses, or Supplemental Security Supplemental Income. 
Information About Your Household
As part of your Social Security disability interview, you will need to provide details about your current living conditions, such as whether you are married or single, the number of dependents you have, whether you own or rent your home, your monthly expenses, and any other people living on the premises. You will also need to provide information about any income and benefits your spouse or others bring into your home.
Information About Your Doctors, Treatment, and Medications
The SSA provides a listing of impairments, which they rely on in determining your eligibility for SSDI benefits. You will need to provide medical records confirming your diagnosis and statements from your doctor regarding your current limitations and future prognosis for recovery. You will also need to provide information regarding any diagnostic testing or treatment you have undergone over the years in relation to your condition, as well as any medications you are taking.
Information About Your Condition and The Impacts On Your Life
Alongside medical information about your condition, you will need to provide details regarding how it impacts your ability to work or perform other daily functions. In addition to your own descriptions of the limitations you suffer, you will also want to include impact statements from your family or close friends.
Let Us Help You Today
Applying for SSDI benefits is often challenging and in too many cases, claims are either denied outright or subject to lengthy delays. For help in getting the total amount you are entitled to, reach out to Farrell Disability Law. Call or contact our Orlando Social Security disability attorney online and request a consultation in our office today.
Source:
ssa.gov/benefits/disability/qualify.html