Four Ways To Appeal Denied Social Security Disability Claim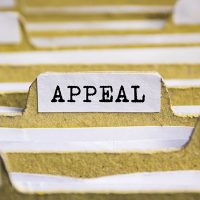 Disability benefits in Florida help people who are unable to work provide for themselves and their families. If you do not have a private or employer-provided insurance policy, you may be entitled to them through the Social Security Administration. However, even if you meet their qualification guidelines, you could end up being denied benefits. , they can make up for up to two-thirds of your lost income. Our Jacksonville Social Security disability lawyer is here to help in this situation and explains the four ways in which you can file an appeal.
Do I Qualify For Social Security Disability Benefits?
Social Security disability insurance (SSDI) provides a safety net for people who suffer from illnesses, injuries, or chronic medical conditions that prevent them from working for a year or longer. In order to be eligible for these benefits, you must meet the Social Security Administration's SSDI guidelines:
You must have a qualifying medical condition: The SSA maintains a listing of impairments that may make you eligible for benefits. You will need to have your doctor confirm your condition and your status as being disabled.
You must have earned the required work credits: You pay into Social Security via taxes deducted from your paycheck. In order to qualify for benefits, you must have earned a minimum of 40 credits.
You must have worked recently: Half of the 40 required work credits for SSDI must have been earned in the past ten years.
Four Ways To File A Denied SSDI Appeal
Unfortunately, even if you meet all qualification guidelines, you may still have problems obtaining benefits. According to a 2022 Kiplinger report, nearly 70 percent of applications end up being denied.
The good news is that, provided you take the appropriate steps, you may still be able to obtain the benefits you are entitled to and deserve. There are four ways in which to appeal the SSA's decision:
Request reconsideration: This is generally the first step when dealing with denied SSDI benefits. It involves providing additional supporting documents and asking the SSA to reconsider its decision.
Request a hearing with a judge: If the SSA continues to deny your benefits, you may request a hearing before an administrative judge.
Request a review of the hearing decision: If the administrative judge denies your claim, you may request to have their decision reviewed by the SSA's Appeals Council.
File a federal lawsuit: If your claim continues to be denied and you are otherwise entitled to benefits, you may be able to file a lawsuit through the federal court system.
Discuss Your Options With Our Florida Social Security Disability Lawyer
If you have been denied Social Security disability benefits, reach out to Farrell Disability Law. Our experienced Florida Social Security disability lawyer provides the caring support, trusted legal guidance, and professional representation you need throughout the appeals process. To discuss your options, call or contact us online and request a consultation in our Orlando or Jacksonville office.
Sources:
ssa.gov/benefits/disability/qualify.html#:~:text=Generally%2C%20you%20need%2040%20credits,to%20How%20You%20Earn%20Credits.
kiplinger.com/personal-finance/604934/3-main-reasons-why-the-government-denies-social-security-disability#:~:text=About%2067%25%20of%20initial%20applications,Social%20Security%20Administration%20(SSA)