Getting Long-Term Disability Following a Stroke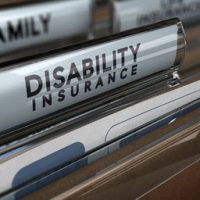 Experiencing a cerebrovascular accident, more commonly known as a stroke, can be a very debilitating event. While minor strokes, such as that suffered by ESPN personality Lee Corso in 2009, can allow for a near-complete recovery and return to employment, some strokes can cause more long-lasting damage. Regardless, with almost any stroke, time off work is a near certainty. When this happens, the stroke sufferer and his/her family often wonder how they will financially survive. Having a Long-Term Disability (LTD) policy is key to surviving such an event. However, as with making a claim to almost any insurance company, policyholders must traverse through a number of required steps before the company will pay out under the terms of the policy. Although this is done to ensure that only those who are truly injured receive benefits, it is a very frustrating experience. Accordingly, retaining the services of an experienced disability benefits attorney can help ensure the insurance company to the pays the benefits allowable under the policy. There are many physical challenges facing a stroke sufferer, and a discussion of these challenges, as well as the types of LTD benefits possible for such individuals, will follow below.
Disabilities Caused by Strokes
Generally, strokes cause damage to an individual's brain. Given the complexity of this organ, the types of damage (and the degree of disability) that follow a stroke are necessarily dependent on the aspect of the brain which is damaged. Nevertheless, the following are the primary types of disabilities that can be caused by a stroke:
Motor Control Problems. Probably the most common stroke-caused disability, motor control problems typically manifest as paralysis, and cause difficulty walking, grasping objects, or even swallowing, depending on the damaged portion of the brain.
Sensory Problems. Stroke sufferers may lose the use of one or more of the senses. As such, some stroke sufferers frequently experience chronic pain syndrome as a result of damage to the nervous system, or as a result of a joint that becomes immobilized due to lack of movement. Additionally, thalamic pain syndrome, a false signal of the sensation of pain in a damaged part of the body, can occur.
Approximately 25 percent of all stroke sufferers incur a language impairment, such as the ability to speak, write, and understand spoken and written language.
Memory Problems. Stroke can cause affect memory, learning, and awareness, including. anosognosia, the inability to acknowledge the reality of the physical impairments, or neglect, the loss of the ability to respond to stimuli located on the stroke-impaired side of the body.
Emotional Senses. Finally, many stroke sufferers feel fear, anxiety, frustration, anger, sadness, and grief, primarily due to the psychological trauma of stroke. As a result, some stroke sufferers become clinically depressed, and, suffer from sleep disturbances, changes in eating patterns, lethargy, social withdrawal, irritability, fatigue, self-loathing, and suicidal thoughts.
Difficulties in Receiving LTD Benefits
Unfortunately, many LTD companies put up a fight when asked to payout on a policy following a stroke, as many of the related conditions are subjective in nature. Accordingly, it is imperative that a sufferer, along with his/her medical professional, ensure that the sufferer's medical record contains objective evidence of the conditions caused by the stroke. Further, an LTD claimant should also be able to indicate how the symptoms caused by the stroke has affected his/her ability to function not only around his/her house, but also at his/her place of business. Working with an experienced disability benefits attorney, along with a medical professional, can help ensure that the claim is presented in the best possible, and most accurate, light.
Get Help
If you or a loved one recently experienced a stroke, and are worried about making ends meet, contact a disability benefits attorney as soon as possible. Submitting a claim with the help of an experienced disability benefits attorney can be the difference between acceptance and time spent on appeal. The legal team at Farrell Disability Law has the experience to help you. We will analyze your claim, educate you about the claim process, and develop a strategy to get you the benefits you deserve. Contact our Jacksonville office today.
Resource:
strokeassociation.org/STROKEORG/LifeAfterStroke/RegainingIndependence/PhysicalChallenges/Physical-Challenges-After-Stroke_UCM_308548_SubHomePage.jsp