Help From a Legal Representative in Handling Your Disability Claim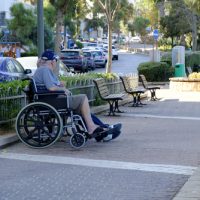 Dealing with a disability is overwhelming in the best of circumstances, and the disabled individual often requires a strong support system to assist with daily tasks and interfacing with doctors and other health professionals. A large number of disabled people are forced to stop working for years at time or permanently due to their impairments, and frequently turn to Social Security Disability Insurance (SSDI) to recover a portion of their lost income. Receiving SSDI benefits commonly is the difference between having enough money to cover basic expenses, and needing to rely on family and friends for everyday necessities. Thus, presenting the strongest possible disability claim to the Social Security Administration (SSA) is an imperative to give someone a decent chance of gaining approval. However, the application for benefits is very complex, requiring hours to fully complete, and can confuse someone not familiar with the information the SSA requires. Further, beyond the application, the entire SSDI process is intensely complicated, includes strict deadlines that can ruin a claim if missed, and can easily overwhelm the average claimant seeking benefits. The SSA realizes how convoluted the SSDI process is, and counsels applicants to get help from a representative familiar with SSDI regulations from the very beginning. This is where the services of an experienced disability insurance attorney can become invaluable, and the benefits legal representation can provide to disability claims will follow below.
Wait Times
It can be tempting to start the claim process on one's own, thinking that an attorney is not necessary unless the initial application is rejected. It takes time to find an attorney, for the attorney to assess the merits of the claim, and to address any gaps in the application. Thus, having an attorney early in the process makes it more likely a claimant will get approval sooner because he/she will have a strong record from the beginning. However, most disability claims are not approved until a hearing is held before an administrative law judge, as this is the only opportunity for a claimant to meet the decision-maker in person. An attorney is even more crucial at this stage, and is much more likely to win approval than a claimant representing him/herself. But, the SSA is projecting the average national wait time for a disability hearing will be 604 days by the end of September, with 1.1 individuals currently sitting in this backlog. This means claimants are effectively in limbo for years, and can begin to feel as if the application process is a permanent state. While an attorney cannot, unfortunately, speed up the wait time for a hearing, he/she can make sure the claimant is fully prepared to address any concerns a judge may have, and ensure that all relevant records are available for the judge to review.
Substance of Claim
In addition to helping with the considerable procedural obstacles of the SSDI process, an experienced disability insurance attorney will also know the types of medical documentation a claimant will need to be successful, and can help a claimant get the documentation from a doctor that the SSA is more likely to seriously consider. Specifically, an attorney will understand the following key components of all disability claims:
the requirements of the disability impairment listings;
the vocational guidelines that dictate whether a claimant has the physical and mental capabilities to perform any type of work;
the importance of a claimant's work history; and
how to document a claimant's inability to perform other types of work – typically with a functional capacity assessment by the claimant's primary treating physician.
Consult a Florida Disability Insurance Attorney
Getting the disability benefits you earned through years of hard work is not something you want to leave to chance. Work with an experienced disability insurance attorney to prepare and handle your claim so you can focus on your health. Farrell Disability Law serves clients in the Jacksonville area, and is available to assess your case. Contact the office for a free consultation.
Resource:
www.ssa.gov/budget/FY18Files/2018BO.pdf