How Can I Get My Social Security Disability Benefits Quick?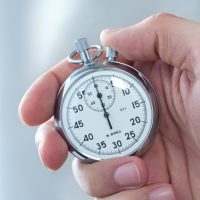 When you suffer from long term disabilities and are unable to work, things can pile up on you fast. Lost income can leave you unable to pay housing and basic living costs while medical bills and other expenses continue to climb. One of the most common questions our Orlando Social Security disability attorney hears is, "How can I get my disability benefits quickly?"  While filing an application can be time-consuming, the following tips help to speed the process.
Why Are There Such Long Wait Times For Social Security Disability Benefits?
Disability benefits available through the Social Security Administration (SSA) can help offset lost income if you are unable to work due to an accidental injury, illness, or chronic medical condition. Unfortunately, the average wait time can be up to a year. Why so long? Common reasons include:
You did not complete the application properly;
You did not thoroughly document your condition;
There are questions regarding your work history;
You did not respond to requests for additional information;
You are not completely disabled by SSA standards or your condition fails to qualify under their guidelines.
Ways To Speed The Social Security Disability Process
One of the most common reasons for delayed Social Security disability benefits is that your claim was denied and you have to go through the long process of filing an appeal. This happens in over half of all cases. Confirming you have a qualifying condition and ensuring you have earned the required work credits to be eligible for disability benefits is the first step in speeding the application process. Other actions you can take to reduce the time you wait before receiving benefits include:
Visit your doctor regularly: If you have a qualifying condition, you want to ensure you have the medical records to back it up. This means visiting your doctor regularly and following their recommendation regarding testing, treatments, and medications.
Ask that they confirm your disabled status in your medical records: Some doctors may be inclined to downplay the severity of your condition or the impact it has on your life. If your primary doctor will not confirm your disability status, find another who will.
Apply for Social Security disability as soon as you are unable to work: The longer you wait to apply for benefits, the longer it will take to receive them.
Keep thorough records: Keep copies of your medical records, outcomes of testing and treatment, receipts for medications, and statements showing loss of wages. Keep a detailed journal as well that documents how your condition has progressed and the impact it has on every area of your life. 
Contact an Attorney for Help 
One of the best ways to reduce your wait time for benefits is to get our Florida Social Security disability attorney on your side. For trusted legal guidance in submitting your application, call or contact Farrell Disability Law online today and request a consultation in our Orlando or Jacksonville office.