How Disability Examiners Evaluate Medical Evidence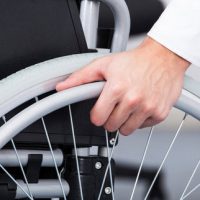 When a person files a Social Security Disability Insurance (SSDI) claim, one of the first and most important questions that frequently comes to mind is how an examiner from the Social Security Administration (SSA) will evaluate their case. Given the time it takes to gather all the information a claimant needs to initiate a disability case, and the financial benefit that is at stake, it makes sense someone would want this information. Dealing with a disability is never easy, and the lack of stable income is a continuous source of stress and detracts from the individual's ability to get necessary medical treatment. Further, even getting the necessary medical documents to the SSA office for consideration can be difficult and time-consuming, often taking weeks for the SSA to receive and process submitted documents, which only adds to an already unreasonably long process. In an effort to streamline the receipt of medical documents, the SSA is in the process of partnering with large medical centers, with Johns Hopkins being the newest member, to allow direct electronic access to patient records in disability cases. Assuming the patient provides consent, the SSA will be able to receive records from partner health care facilities in hours instead of weeks. Knowing records will get to the SSA faster is good news, but more important is how this information will be used. A discussion of how SSDI examiners assess medical evidence will follow below.
How Examiners Consider Medical Records
Medical evidence is the single most powerful component of a disability claimant's case, and a treating physician's assertion that a claimant is disabled is important to approval, but is not the deciding factor. The examiner's opinion of a claimant's disability is what matters most, as he/she will decide if a claimant meets the SSA's definition of disability. Qualifying for SSDI benefits requires a claimant satisfy a high bar that defines disability to mean a claimant is unable to perform past work or be retrained to perform other types of work due to the effects of a physical or mental impairment that will last for at least one year. Consequently, the medical records must reflect this level of impairment, in the examiner's eyes, to win approval. Examiners will first look to the guidelines for the applicable disabling disease or condition listed in the SSA's Listing of Impairments (Blue Book), which outlines what limitations a claimant must have to be considered disabled. If the examiner decides the claimant does not have medical support to satisfy the guidelines, the examiner then moves to the claimant's functional capacity to perform past work and other types of work, if past work is no longer possible.
In addition to medical records from a claimant's personal physicians, doctors that that work with the SSA will also provide opinions on a claimant's condition, which often conflicts with findings of the personal physicians. Further, examiners typically give more weight to the opinions of the SSA doctors over the findings of a claimant's physicians, so the more medical evidence that supports a finding of disability, the better the claimant's chance for success.
Components of Strong Medical Evidence
Building a file of strong medical evidence is the only way an SSDI claimant will win. Many times, a denial stems from a claimant not providing his/her complete records to the SSA, or the records do not specifically address symptoms and the probable effect they would have on a claimant's ability to work. Thus, working with one's physicians to ensure medical notes are detailed and accurately reflect the physical and mental limitations the claimant experiences daily is crucial to convincing the SSA a disability exists. An experienced disability insurance attorney can help a claimant obtain the records he/she needs to have the best chance of winning approval.
Talk with a Disability Insurance Attorney
Winning an SSDI appeal is not easy, but your chances are substantially better if you have a disability insurance attorney on your side to coordinate and argue your claim. Farrell Disability Law has years of experience handling a variety of disability claims, and knows how to get the benefits you need even if your claim was initially denied. If you live in Jacksonville, Atlantic Beach, Callahan or the surrounding area, call the office today for a free consultation.
Resource:
cecildaily.com/news/state_news/article_93f6ee46-b8c1-5467-8797-70c6e52de0c4.html