How Drug And Alcohol Addiction Factor Into Social Security Disability Benefits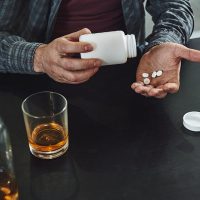 Suffering an injury, illness, or chronic health condition that prevents you from working is one of the most difficult situations to deal with. Between painful symptoms people in this position often experience and the loneliness, frustration, and isolation they feel, it is not uncommon for them to turn to alcohol or drugs for relief. If you are suffering from alcohol or drug abuse either on top of or that results in a disabling condition, find out how it could impact your rights to Social Security disability benefits.
Substance Abuse and Medical Issues
Drug and alcohol abuse can wreak havoc in every area of your life. In addition to affecting your relationships with family and your reputation on the job, it can also have major impacts on your health. Accidental injuries and illnesses, such as hepatitis or liver disease, are common and can result in long-term disabilities.
In some cases, problems with drugs and alcohol arise after being diagnosed with another disorder. According to the National Institute on Drug Abuse, there are close ties between addiction and a variety of serious medical conditions. These include:
Arthritis;
Asthma;
Chronic kidney disease;
Chronic obstructive pulmonary disease;
Chronic pain;
Congestive heart failure;
Coronary atherosclerosis;
Diabetes;
End-stage renal disease;
Heart disease;
Osteoporosis;
Mental health disorders;
Stroke.
Social Security Benefits and Drug Or Alcohol Abuse 
Prior to a change in law back in 1996, you could get Social Security disability benefits if you suffered from a drug or alcohol addiction that was severe enough to prevent you from working. Today, this is no longer the case. You must have some other type of qualifying condition to be eligible and even then, a history of alcohol or drug abuse can be an issue in getting approved for benefits.
Under the Code of Federal Regulations (§ 416.935), Social Security will review your medical history to determine the following:
Whether your condition was caused by drug and alcohol abuse or other factors;
Whether you are currently using drugs and alcohol and the impact it has on your health;
Whether your medical condition would improve if you quit using.
In effect, if you suffer drug or alcohol addiction and have an unrelated medical condition, you may still be entitled to benefits. The same is true if you have a condition related to drug addiction or alcoholism, but it is unlikely to improve if you quit. The most likely scenario for getting denied Social Security disability benefits is if your medical condition is directly linked to your addictions and despite the fact that it would improve your health, you refuse to get help.
Let Us Help You Today
Drug and alcohol abuse is a serious issue, one that many people grapple with. Do not be embarrassed to admit you have a problem or to find out about your rights to Social Security disability benefits. At Farrell Disability Law, our Orlando Social Security disability lawyer is here to help. Reach out and call or contact us online to request a confidential consultation in our office today.