How Long-Term Disability and SSDI Benefits Relate to One Another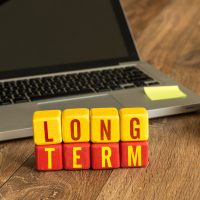 Suffering a disability, which causes an individual to be unable to work, does allow that individual the opportunity to receive a number of financial benefits to supplement his/her lost income. Two primary benefits programs are Long-Term Disability (LTD), an insurance policy either offered by the individual's employer or purchased by the individual on his/her own, and Social Security Disability Insurance (SSDI), a program of the federal government in which payments are disbursed by the Social Security Administration (SSA). Both of these programs require an individual submit an application or file a claim to receive benefits. These applications and claims are thoroughly reviewed to verify the disability and the person's inability to work. Retaining the services of an experienced disability benefits attorney can be crucial, in either case, to ensuring that the application or claim has the best chance at success. One beneficial aspect of these programs is that an individual can receive benefits from both. A consequence of this aspect is that a change in one program will most likely necessitate a change in the other, as is shown in a recent article. More specifically, as a result of a newly-reinstated reconsideration process, among others, the time to receive SSDI benefits has increased, meaning individuals will receive LTD benefits for a longer period.
SSDI
As the article illustrates, only one in three SSDI applicants is approved for benefits. However, this is not the whole story. In reality, an SSDI applicant must trudge through a years-long application and appeal process before approval. It is this appeal process that substantially adds to the time it takes to receive approval. For each individual who is denied SSDI benefits, he/she has the ability to request an appeal within 60 days after the denial. Further, an applicant may need to go through the following four levels of appeal to obtain benefits:
Reconsideration;
A hearing by an administrative law judge;
A review by an Appeals Council; or
A Federal Court review.
Unfortunately, each of these routes necessitates a review of the initial denial, as well as further examination of the application and a decision. This takes time, which substantially adds to the total time from application date to approval date.
Interplay
Fortunately for these individuals, while the SSDI process runs its course, they are permitted to file a claim for LTD benefits. In fact, this is recommended, as approval for LTD benefits is a much less time-consuming process than the process for receiving SSDI benefits. However, most LTD insurance companies require those receiving benefits also apply for SSDI benefits within a specified timeframe. If an SSDI application is approved, then, typically, the LTD policy will pay the difference between what the SSDI application pays and the total amount set forth in the LTD policy, so that the beneficiary does not receive more than what his/her policy permits.
The delay in receiving SSDI benefits, however, does come with a caveat that must be addressed if an individual is eventually approved. Typically, the award of SSDI benefits will include a portion of benefits for the time during which the SSA was examining the application. Per the language of most LTD insurance policies, this amount must be reported to the insurance company as an overpayment. In many cases, this amount must be forwarded to the insurance company, and the failure to report or forward will most likely be considered insurance fraud. Accordingly, it is important to speak to a disability benefits attorney when considering filing an SSDI application while receiving LTD benefits.
Get Help
If you are receiving LTD benefits, and are curious whether applying for SSDI benefits is possible, or even required by your LTD policy, contact an experienced Jacksonville long-term disability attorney promptly. The legal team at Farrell Disability Law has years of experience in advising their clients in every aspect of the disability claims process. Not only can we help you understand the requirements of your LTD policy, we also know how to get you approved for SSDI benefits. Contact our Jacksonville office today.
Resource:
thinkadvisor.com/2019/04/25/ssdi-changes-complicate-the-disability-benefits-maze/