How SSDI, Long-Term Disability Insurance, and Workers' Compensation Intersect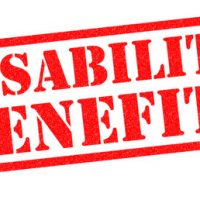 An employee who suffers a disability, rendering him/her unable to work for an extended period of time, can undergo more pain than just the disability. The financial strain, which affects the disabled individual and his/her family, is often harder to accept than the debilitating condition itself. Retaining the services of an attorney experienced in disability benefits law can be the difference between a successful claim and a denied claim. Recently, a report from the General Accounting Office looked at the differences between Social Security Disability Insurance (SSDI) and privately-purchased Long-Term Disability Insurance (LTD), in order to assess the effect of three proposals to expand employer-sponsored LTD on the fiscal longevity of the SSDI program. A discussion of distinguishing factors between SSDI and LTD, and how Workers' Compensation (WC) impacts the payments of the other two benefits, will follow below.
Disability Benefits for Employees
As alluded to above, if a disability leaves an employee unable to work, he/she may be entitled to one of the following three primary sources of disability income – SSDI, LTD, and WC. Each of these programs provides different benefits and has different requirements. Accordingly, it is important to assess all options to ensure that a disabled individual is seeking support from the maximum number of available disability benefits sources. An experienced attorney can help to ensure this is the case.
SSDI
To qualify for SSDI, employees must have worked for five of the past 10 years, be below full retirement age, and suffer from a severe injury, illness, or disability that will last at least a year or result in death. If approved, the amount received from the SSDI program varies based on the amount the employee paid in FICA taxes during his/her career, and the years he/she had been in the workforce. Among the benefits, SSDI automatically transitions to Social Security retirement benefits when the employee reaches full retirement age.
LTD
LTD, which may be offered by an employer, or may be purchased privately, is similar to SSDI in that it provides income replacement if an employee suffers a severe medical condition. However, unlike SSDI, the qualification requirements are generally less strict. Further, benefits typically constitute a fixed percentage of an employee's salary, an amount substantially higher than SSDI benefits in most cases. Finally, there are typically time limits to the benefits one can receive from LTD, a limitation not faced by SSDI recipients. And, in some cases, LTD policies require an employee to apply for SSDI (or another benefit plan, such as WC or veteran's benefits), and any benefits received from that program will offset the benefits received by the LTD policy.
WC
Unlike SSDI and LTD, workers' compensation is a type of insurance that provides wages and medical benefits if an employee is injured while on the job. This is the key difference between WC and the other benefits – that the injury must have been a direct result of a work-related task. Also, unlike SSDI and LTD, WC is intended to be a temporary source of income for the employee while he/she is recovering from the injury. If the injury does become permanent, however, the employee may be eligible for either LTD or SSDI benefits. Although workers may be able to collect SSDI/LTD and WC simultaneously, there are some limits as to the amount of the benefits, and an offset may be in play.
Get Help
If you have suffered a disability, and are unable to continue in your present occupation, contact a disability benefits attorney as soon as possible. The legal team at Farrell Disability Law has the experience necessary to analyze your potential claim, and, help you develop a strategy to obtain the benefits you deserve. Contact our Jacksonville office today.
Resource:
gao.gov/products/GAO-18-248