How Stress Over the Coronavirus Impacts Those With Long-Term Disabilities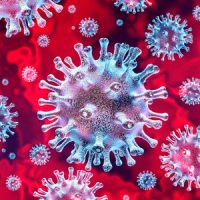 Social distancing guidelines and stay at home orders are impacting people throughout Florida and across the United States. Complying with requirements aimed at reducing the risk of community spread means modifying your daily schedule and cutting back on activities you once enjoyed.
In addition to the fear you may be feeling regarding the virus and how it will affect you and your loved ones, these disruptions in daily routines create a high level of stress. This is particularly true for people with long-term disabilities. Unfortunately, this can not only worsen your condition but can cause you to not take the steps needed to protect both your health and your rights to long-term disability benefits.
Impacts of Stress on Your Physical and Mental Condition
For decades, doctors have been warning their patients about the detrimental effects stress can have on their physical health. In addition to causing problems such as headaches, insomnia, and digestive issues, the Mayo Clinic warns that when left unchecked stress can be a contributing factor in heart disease, high blood pressure, diabetes, and other types of disorders.
For people with chronic health problems and long-term disabilities, stress can worsen your condition. It can also have impacts on your emotional health and behavior,  undermining your ability to care for yourself and to complete important tasks, such as taking action to obtain long-term disability benefits you need. These impacts include:
Lack of motivation or focus;
Increased anxiety and irritability;
Increased anger and greater likelihood for emotional outbursts;
Social withdrawal and increased isolation;
Mood fluctuations and greater likelihood for depression.
Ways to Reduce Stress During the Pandemic
When you suffer serious injuries, illnesses, or are diagnosed with a chronic condition that could lead to long-term disabilities, there are certain steps you need to take to ensure you get the medical care and benefits you need. Completing these tasks is even more challenging than usual due to limitations and closures caused by the coronavirus. The stress you are likely feeling only makes things worse and makes it harder to navigate an already difficult situation.
There are simple steps you can take to reduce your stress regarding your long-term disability claim. These include making sure all relevant documents and medical records are gathered in one place, keeping track of any correspondence you receive, and completing as many tasks as possible online. Healthline offers these additional tips on managing stress for those living with disabilities:
Learn as much as you can about your disability and what you need to do to maintain your health;
Accept your limitations and be open to alternative ways of accomplishing tasks.
Realize that right now, you are likely to go through a rollercoaster of emotions. Reach out to family and friends for support.
Let Us Help You Today
At Farrell Disability Law, we are here to help you get the benefits you are entitled to during this difficult time. Contact our Orlando long-term disability attorney to discuss your case today.
Resource:
helpguide.org/articles/healthy-living/living-well-with-a-disability.htm
mayoclinic.org/healthy-lifestyle/stress-management/in-depth/stress-symptoms/art-20050987
https://www.mydisabilitylaw.com/complications-from-the-flu-could-cause-long-term-disabilities/