How The Winter Season Can Undermine Your Long-Term Disability Benefits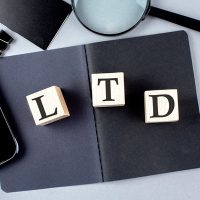 Being unable to work due to long-term disabilities is one of the most difficult situations you could face. It is particularly challenging over the winter season. You want to be there for family and friends, both in terms of providing for them financially and in participating in winter-related activities. However, it is important to use caution. Our Jacksonville long-term disability lawyer explains how actions you take during this time could end up undermining your rights to benefits.
Avoid Taking Actions That Could Put Your Long-Term Disability (LTD) Claim At Risk
If you are unable to work due to an accidental injury, a serious illness, or a chronic health condition, long-term disability (LTD) benefits can help offset a portion of your lost income. These may be available through employer-provided policies, or by filing for Social Security disability.
Unfortunately, getting a claim approved can be challenging. Processing delays are commonplace, particularly during the winter season when there are interruptions in normal mail service and people tend to take more time off. It is also important to avoid actions at this time of year that could put your benefits at risk. This includes:
Putting up winter decorations.
Insurers are vigilant in protecting themselves against fraud and often conduct routine surveillance, in the hopes of catching them engaged in behavior that casts doubt on their limitations. Putting up winter decorations is physically demanding and could jeopardize your rights to LTD benefits.
Getting a part-time job to supplement your income.
Many people pick up side jobs during the winter to buy gifts for family and friends. Social Security disability generally allows you to make some additional income, without it impacting your benefits. However, employer-provided LTD policies may not be so generous.
Review the terms to determine how the insurer handles this situation. Under The Employee Retirement Income Security Act, your employer is required to provide copies of policy documents, free of charge and at your request.
Missing doctor visits.
Regularly attending doctor visits and undergoing recommended testing or treatments plays an important role in obtaining LTD benefits. As things get busy during the winter season, avoid the temptation to miss appointments.
Posting pictures of family events and activities.
In general, you should limit social media usage while applying for long-term disability benefits. This is one of the first places insurers look in gathering information to deny or dispute your claim. Be especially careful over the winter season, when it is common to post about family events and other activities. Avoid letting yourself be tagged in other people's pictures or posts as well.
Our Florida Long-Term Disability Lawyer Helps You Get The Benefits You Deserve
Long-term disability insurance protects you in the event you are unable to work. At Farrell Disability Law, we help you get the total amount of benefits you are entitled to. For trusted legal guidance in filing a claim, contact our Florida long-term disability lawyer and request a consultation in our Jacksonville or Orlando office.
Suorces:
ssa.gov/benefits/disability/
dol.gov/general/topic/retirement/erisa