How To Get Long-Term Disability Benefits For Accidental Injuries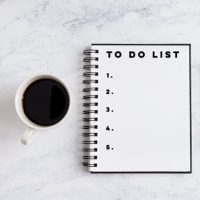 Accidents can happen at home, while running errands or commuting to work, or during your favorite recreational activities. These can cause serious personal injuries that result in long-term disabilities. Our Orlando long-term disability lawyer explains steps you need to take to protect your rights to benefits.
Your Right To Long-Term Disability Benefits In Florida For Accident Injuries
According to the Centers for Disease Control and Prevention (CDC), accidental injuries send nearly 100 million people to hospital emergency rooms each year. Motor vehicle accidents and slips or falls are among the most common causes. Unfortunately, personal injuries you suffer as a result can impact you for years after.
If an accident is caused by the negligence of others, you have the right to seek compensation in a claim. This often includes amounts that cover lost earnings, now and in the future. However, if your injuries result in disabilities that keep you from working for a year or more, you may also have the right to long-term disability (LTD) benefits. This is in addition to any compensation you receive through an insurance claim or personal injury lawsuit. There are three types of LTD benefits you may be entitled to:
Employer-provided policies: Many employers include LTD benefits as part of their overall compensation package.
Privately purchased LTD policies: You may have privately purchased LTD insurance coverage, either as a stand alone policy or to supplement employer-provided benefits.
Social Security Disability Insurance (SSDI): You may be entitled to Social Security disability benefits provided you have a qualifying condition, been recently employed, and earned enough work credits.
Take These Steps To Protect Your Rights To Long-Term Disability Benefits
If you are involved in any type of accident, seek medical attention immediately. Even if your symptoms appear minor, you could have suffered potentially serious personal injuries. Head, back, and neck injuries, muscle strains and sprains, broken bones, burns, or deep cuts and lacerations could all impact your health and ability to work for years after.
Long-term disability benefits help to offset lost income in this situation. Take these steps to protect your rights to these benefits:
Review long-term disability insurance policies you may have in place;
Determine whether you have earned enough work credits to qualify for Social Security disability benefits;
Get a firm diagnosis from your doctor of your injuries and prognosis for recovery;
Follow their recommendations regarding work and activity restrictions;
Keep a journal detailing your injuries, the symptoms you suffer, and any impacts they have on your life and ability to work;
Keep copies of all medical records, expenses, and any lost wages you incur. 
Reach Out And Request A Consultation With Our Florida Long-Term Disability Attorney
If you suffer long-term disabilities as a result of an accident, you may be entitled to benefits. At Farrell Disability Law, we protect your rights in filing a claim and help you get the maximum amount you deserve. Reach out and call or contact our Florida long-term disability attorney to request a consultation in our Orlando or Jacksonville office today.
Sources:
cdc.gov/nchs/fastats/accidental-injury.htm
ssa.gov/benefits/disability/