How To Make Money While Collecting Social Security Disability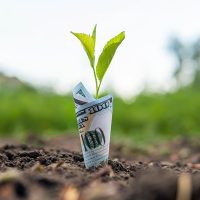 Social Security Disability Insurance (SSDI) can help you make ends meet if you are unable to work due to an injury, illness, or chronic medical condition expected to last at least a year or longer. However, these benefits fall short of covering your total amount of lost wages, potentially leaving recipients in a financial bind. Our Orlando Social Security disability lawyer explains how you may be able to make additional money while still collecting these payments.
Can You Work While Collecting Social Security Disability?
Disability benefits are designed to make up for lost income suffered by people who are unable to work for a year or more. Provided you have earned enough work credits and have a qualifying condition, you may be entitled to payment of up to two-thirds of your prior wages. Unfortunately, this may not be enough to pay your bills or maintain your previous lifestyle. It is important to be aware that you may be able to work while still receiving your SSDI benefits.
The Social Security Administration's pamphlet "Working While Disabled' provides pertinent information you need to be aware of. The bottom line is that any type of work that can be considered substantial gainful activity and puts you over established income limits could jeopardize your rights to benefits. However, provided your total income (including disability payments) does not reach more than $1,470 a month, or $2,460 if you are blind, you may be able to earn extra money in one of the following ways:
Selling items on Etsy or eBay;
Holding yard sales or selling objects at local flea markets
Offering consulting, accounting, or other freelance services on a part-time basis;
Setting up a Go Fund Me or other fundraising efforts.
Job Training And Other Disability Benefits
In addition to performing the above or other activities to generate additional income, you may also be able to earn extra money through programs offered by the Social Security Administration. The largest is Ticket To Work, which is free, voluntary, and available to Social Security disability recipients between the ages of 18 and 64.
The Ticket To Work program offers the following benefits, while still allowing you to continue to receive disability payments:
Career counseling;
Job training and vocational rehabilitation;
Help with resumes and job referrals;
Job placement through a network of employers who can help with SSA requirements and in coordinating your benefits.
While enrolled in the program, the monthly income limit is temporarily eased for up to nine months, allowing you to make additional amounts of money. However, if you continue to work beyond this period, the SSA will discontinue your benefits.
Discuss Your Options With Our Florida Long-Term Disability Lawyer
At Farrell Disability Law, we have decades of combined experience protecting the rights of people who receive SSDI and helping them navigate the system. To discuss your options, call or contact our Florida long-term disability lawyer online and request a consultation in our Orlando or Jacksonville office today.
Sources:
ssa.gov/pubs/EN-05-10095.pdf
ssa.gov/work/