Insurance Companies' Tactics Used To Deny Long-Term Disability Claims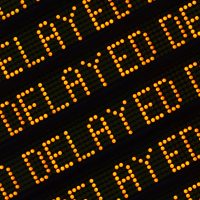 Insurance companies collect vast amounts of money from policy holders with the understanding that when unexpected events happen, they will provide the compensation needed. For people with either employer-provided or private long-term disability coverage, payments help to offset lost wages and ensure you can still support yourself and your loved ones.
Unfortunately, it can come as a shock when long-term disability benefits are denied or downplayed, but the truth is it is a common practice. Find out some of the worst insurance companies and the tactics they use to avoid paying out on claims.
Insurers offer protection against unexpected, adverse events. However, one of their primary concerns is protecting themselves and their profits. In addition to collecting high premiums, which are estimated at more than one trillion dollars each year, one of the ways they do this is by denying and downplaying claims.
If you have disability or other types of coverage with these companies or other insurers, you need to be diligent in your dealings with them. This includes thoroughly reviewing all policy terms, keeping records of all premiums paid, responding promptly to any communications from them, and seeking legal help when claims are denied, delayed, or downplayed.
Common Insurance Company Tactics In Denying Claims
If you have private long-term disability insurance, request copies of all policy-related documents from the insurance company. If you have an employer-provided policy, your employer is required to provide these free of charge and at your request under the Employee Retirement Income Security Act of 1974.
In addition to thoroughly reviewing all policy terms, particularly procedures for filing claims, coverage limits, and policy exclusions, be aware of common tactics insurance companies use in denying or downplaying claims. These include:
Disputing your condition;
Disputing whether it is covered under your policy;
Disputing whether it is severe enough to prevent you from working;
Requiring excessive or repeat documentation;
Disputing whether you meet other policy terms;
Disputing the length of coverage;
Delaying processing;
Requiring you to see their own medical providers;
Denying claims for no reason;
Not providing timely notice of denials;
Failing to inform you of your rights in filing an appeal.
Reach Out To Our Florida Long-Term Disability Attorney 
At Farrell Disability Law, we act as a strong legal ally on your side when dealing with insurance companies. You can count on us to protect your rights in filing a claim, preventing unfair practices that could result in your benefits being denied, delayed, or downplayed.
If you have already received notice regarding a long-term disability denial or are having other problems with disability benefits, reach out to us for help. Call or contact our Jacksonville long-term disability attorney online and request a consultation in our office today.