Is It Possible to Get Back Pay of Disability Benefits?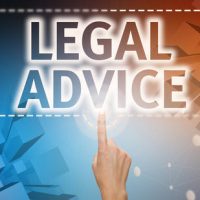 One of the first things anyone applying for Social Security Disability Insurance (SSDI) benefits learns is the long wait time that most applicants must endure before receiving approval. Scrambling to find money for ordinary bills and expensive medical care pending a decision on a disability claim is a huge source of stress and anxiety, and can leave the newly disabled in a desperate financial situation. While claimants do not need to be out of work for a particular period of time before they may file for SSDI benefits, they do need to demonstrate an inability to work for at least 12 months or impending death. This 12 month period does not have to accrue before a disability claim is filed, and can instead be satisfied by showing the ability to work for the next 12 months is not possible. Thus, applying for SSDI benefits as soon as someone becomes disabled is the quickest way to start receiving benefits. Given how long it takes the average disabled person to get approval for SSDI benefits, most will qualify for back pay for the months of disability benefits that accrued during the claim approval process. Back pay is past due benefits the Social Security Administration (SSA) would owe if an application were approved at the time of filing. This money can make a significant difference in the stabilization of a disabled individual's finances. The SSA awards back pay based on the occurrence of certain key dates in the disability claim.
Application Date
The first factor in receiving back pay is the date the SSDI application was filed. Back pay is allowed for the time an applicant is waiting for approval. In addition, retroactive benefits may also be available for the months before the application filing date if the applicant can prove he/she was disabled and unable to work before requesting disability benefits. Since the average wait time for approval is over one year, SSDI claimants could be entitled to benefits covering more than one year once payment of benefits begins.
Date of Disability
The next factor for qualifying for back pay is the date upon which the disability started. Benefits are only payable once a person is officially designated as disabled, and this date (the established onset date (EOD)) sets this point in time. Thus, it is the most important issue for whether back pay is authorized. The EOD is established by an examiner or administrative law judge when a claim is approved, and is based on a person's medical records and work history. However, one more factor controls back pay. This date can come before the application date, but cannot be more than 17 months before the application was filed.
Waiting Period
As noted above, taking a proactive approach to requesting SSDI is fastest way to start receiving benefits. This assertive tactic is especially important in light of the five month waiting period all SSDI recipients must satisfy. No SSDI recipient is entitled to benefits for the five months following a determination of an individual's EOD. However, if the EOD was set before the claimant filed for disability benefits, and approval took the typical 12+ months, there would be no delay in payments, and any back pay would be paid as a lump sum.
Get Help
The rules that apply to SSDI benefits are extremely complicated. Consequently, anyone seeking approval or retention of benefits should consult an experienced disability insurance attorney who understands the relevant regulations, as well as how examiners and judges view disability claims. Farrell Disability Law helps clients throughout Florida and South Georgia get the benefits they need, and is available to help you with your concerns. Contact us for a free consultation.
Resources:
ssa.gov/pubs/EN-05-10153.pdf
ssa.gov/planners/disability/dqualify4.html