Is Long Term Disability Insurance Worth It?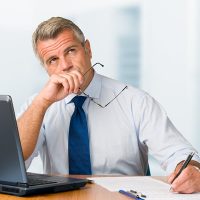 Long term disability insurance provides benefits in the event that a serious injury, illness, or chronic health condition prevents you from working for a year or more. If you are currently healthy or on a tight budget, you may be wondering, "Is long term disability insurance worth it?" The following details what you need to know about these benefits and your rights in filing a long term disability claim.
Why You Need Long Term Disability Insurance
For people who are currently healthy, having long term disability insurance may not be much of a concern. However, the fact is that accidental injuries and serious illnesses often happen unexpectedly and can impact your health to the point of not being able to work. The same is true with chronic health conditions, including arthritis, heart disease, and problems with soft tissues.
According to statistics from the Social Security Administration, roughly one out of every four people will eventually suffer a long term disability prior to reaching retirement age. Having long term disability benefits in place helps ensure you are protected, offsetting lost income you suffer as a result. Options available include:
Purchasing a long term disability policy through a private insurer: Most insurance companies offer long term disability coverage and increasing numbers of people are opting to make this investment.
Taking advantage of long term disability insurance offered through your employer: The Bureau Of Labor Statistics (BLS) reports that more than 75 percent of private employers offer long term disability benefits, with the majority paying the full cost of the policy.
Employer-Provided Long Term Disability Benefits And Your Rights In Filing A Claim
Whether you purchase a private policy or have long term disability benefits provided by your employer, it is important to be aware of the terms of your coverage. If dealing directly with an insurance company, contact your representative to get a copy of all policy-related documents. If provided by an employer, the Employee Retirement Income Security Act of 1974 provides important protections. While it does not require employers to provide long term disability or other benefits, it does require them to provide copies of all benefit-related documents free of charge and at the employee's request.
To protect your rights, particularly if you do need to file a claim, read through policy documents carefully and pay close attention to the following:
The coverage term, particularly when the policy goes into effect;
Covered injuries, illnesses, and chronic conditions;
Policy exclusions, which could prevent you from getting coverage;
The percent of your prior wages it pays;
The amount of time you are permitted to collect benefits;
Any waiting periods or other stipulations that apply.
Contact an Attorney Today for Help 
Long term disability insurance helps ensure you are protected against lost income, but even with a policy in place you could be denied benefits. To review your coverage or to get help in either filing or appealing a denied claim, call or contact the Jacksonville long term disability lawyer at Farrell Disability Law online and request a consultation in our office today.