Knowing What to Expect at the Social Security Disability Interview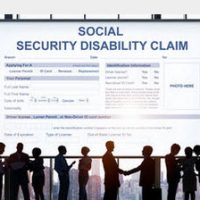 While millions of Americans receive Social Security Disability Insurance (SSDI) benefits, most did everything they could to continue working, until it became apparent that was no longer a viable option. Working gives structure and purpose to a person's life, and being forced to give up this important aspect of life is never easy. Once the decision to file a disability claim is made, though, one needs to understand what the Social Security Administration (SSA) is expecting to see in an application to allow an examiner to issue a determination. The success or failure of a disability claim is almost exclusively tied to the amount and quality of medical evidence submitted by the applicant. The initial application may be filed over the telephone, online or at the local SSA office, and shortly after an application is submitted, the local SSA office will typically contact the claimant to schedule an in-person or phone interview to go over the contents of an application. No decision is made at the interview, but it does give claimants an opportunity to flesh out any weaknesses the application may have before it is assigned to an examiner. Thus, the SSA interview should be taken seriously, and prepared for in advance to maximize the opportunity to improve the application or clear up any confusion the claimant may have about the claim process.
What to Prepare
Two important pieces of information a claimant should be prepared to provide is a full medical history for all treatment received related to the disability, and a complete work history. A person's medical condition and past work are two of the items that SSA uses to decide disability claims, so the more complete and accurate this information is from the beginning the faster one can be approved. Consequently, the following types of medical documentation and information will be needed:
the names and contact information for all physicians who provided treatment for the disability;
the names and contact information for all physicians who provided any other types of medical treatment, such as physical or rehabilitative therapy;
all medications currently being taken;
the dates for any medical testing; and
the dates of treatment for the disabling condition.
Importantly, documentation of medical treatment received during the last 90 days should be collected and presented. The claimant needs to show recent medical treatment to prove the disability is still present.
A claimant's work history for the past 15 years is also needed. This window of time is used, as opposed to all jobs performed in a person's life, because it is considered to represent the most relevant skills a person possesses. This information should be written down in advance to ensure nothing is forgotten in the stress of a live interview.
In addition, biographical information related to marriage, divorce and minor or disabled children will be needed, and information related to incomes, other financial resources (i.e., stocks, land, vehicles or 401ks) and military service.
At the Interview
The interview itself usually takes about an hour to complete if the claimant prepared in advance. This step is essentially a fact-finding mission that involves SSA representative asking the claimant questions related to the information discussed above. Claimants scheduled for an interview typically receive a form to fill out in advance to list the names and contact information for past employers and relevant medical treatment, but if this form is not received, bring a written list of this information.
In-person interviews are best, but if this is not an option due to transportation or distance issues, phone interviews are available. Claimants are given a specific date and time to expect a phone call, and should prepare all the information listed above to provide to the SSA representative.
Consult a Disability Attorney
If you are suffering from a disabling condition and unable to work, talk to a disability attorney about qualifying for benefits through private insurance or SSDI. Farrell Disability Law, representing clients throughout Florida, understands how overwhelming and stressful the onset of a disability is, and will work to get you benefits you need so you can focus on managing your health. Contact us today for a free consultation.
Resource:
ssa.gov/pubs/EN-05-10029.pdf