Lawmakers Looking to Reform Social Security Disability Benefits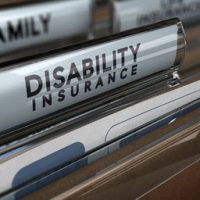 One of the great benefits of Social Security Disability Insurance (SSDI) is that all Americans are eligible for coverage if they meet certain requirements. This program is good news for individuals unable to afford private disability coverage on their own, or those who work for employers that do not provide disability insurance as part of the benefits package. Anyone facing a disability that forces a stoppage in work on a long-term or permanent basis must deal with competing concerns over how to secure financial support and receive the appropriate medical care to manage the condition as effectively as possible. SSDI benefits provide needed financial assistance to approved applicants, and relieve some of the constant stress this situation creates. One drawback to the SSDI program is that its funding and rules are subject to Congress and any changes legislators choose to implement. Several senators recently introduced legislation that seeks to alter how long-term beneficiaries can expect to receive disability payments post-approval. This bill is likely to have a large impact on individuals suffering from conditions that have periods of debilitating flare ups followed by periods of calm that allow someone to engage in more activities, especially work. A brief discussion of the proposed changes to the SSDI program, and how the Social Security Administration (SSA) currently assesses a person's ability to work, will follow below.
Proposed Legislation
The bill, titled the "Return to Work Act," categorizes newly-approved applicants into one of four groups based on the likelihood their condition will improve. For those in which some degree of recovery exists, a timeline will dictate how long benefits will be received before the individual either returns to work or must reapply for disability benefits. Specifically, how long a recipient will receive SSDI will directly correlate with his/her expectation of recovery from the disabling condition. If recovery is expected, the time period to receive benefits is two years. If a person is likely to recover, the period is five years, and a longer, but undefined, amount is allotted for benefits if recovery is possible but uncertain. There is no timeline for individuals with no expectation of improvement. The proposed reform would put many SSDI recipients at risk of going months or years without benefits if they are forced to reapply at the end of a predetermined period. The SSDI approval process is well-known for taking upwards of two years depending on how far in the appeal's process an applicant must go, and unless the new legislation includes some way to streamline re-approval of beneficiaries, many people will be hurt by this new plan.
Assessments of Person's Ability to Perform Work
In order to meet the SSA's definition of disability, applicants must demonstrate an inability to perform all types of work, both what was done in the past and any new alternatives. The SSA determines the types of work an applicant can perform by examining how the disabling condition affects an individual's ability to perform basic work functions, such as:
sit, stand, walk, carry, etc.;
reach, grip, climb stairs, kneel or balance;
tolerate heat, humidity, vibrations, noise, heights, dust, fumes and poor ventilation;
hear, see and speak;
concentrate and pay attention;
follow instructions;
respond to changes in the work environment; and
maintain appropriate reactions in common work situations.
Once a person's ability to perform basic work functions is established, the SSA takes this information and compares it to the required duties the person performed at jobs over the past 15 years. Assuming past work is no longer possible, the next step involves deciding if a disability applicant could perform other work based on age, education and experience. If the SSA believes other work is possible, regardless of an applicant's likelihood of getting hired, the SSDI application will be denied.
Talk to a Disability Attorney
Few things so dramatically transform a person's life like the onset of a disability, and if you are in this situation, wrapping your head around all the implications quickly becomes overwhelming. While a disability attorney cannot fix everything, he/she can take over the complicated process of dealing with SSDI regulations, and help you get the money you need faster. Farrell Disability Law represents clients throughout Florida and South Georgia in disability insurance matters, and can assist you with getting benefit approval. Contact the office for a free consultation.
Resource:
congress.gov/bill/115th-congress/senate-bill/656?q=%7B%22search%22%3A%5B%22s656%22%5D%7D&r=1