Long Covid Impacts Millions, Presents Challenges In Social Security Disability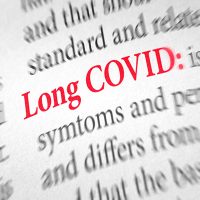 As we prepare for another long winter, public safety officials are once again warning of an increase in Covid cases. Unfortunately, even a mild infection could result in long Covid symptoms. These impact millions of people, preventing them from working or engaging in their usual activities. While it may qualify you for Social Security disability benefits, getting a claim approved is likely to be a challenge. Our Jacksonville Social  Security disability lawyer explains more about the risks and how to protect your rights to benefits.
44,000 People File Social Security Disability Claims Due To Long Covid
Since the early days of the pandemic, there have been disturbing reports of people who contracted Covid yet never seemed to fully recover. Long Covid is attributed to dozens of disturbing symptoms that can impact patients for long months-and possibly years-after.
According to a November 2022 CNBC News report, it is estimated that more than 23 million people suffer from long Covid, with more than four million out of work as a result. Symptoms that can impact overall health and ability to perform tasks both at home and on the job include:
Debilitating fatigue;
Chronic and severe headaches;
Breathing disorders;
Heart conditions;
Problems in maintaining balance and lack of coordination;
Muscles aches, pains, and general weakness;
Disruptions to the nervous system.
Of the millions of people who are unable to work due to the above or other symptoms, CNBC reports that roughly 44,000 have filed for Social Security disability benefits. While you may be entitled to monthly payments if your condition is expected to prevent you from working for a year or longer, getting these claims approved is often a challenge.
Social Security Disability Benefits For Long Covid
People with long Covid are entitled to legal protection under the Americans With Disabilities Act (ADA), which prohibits discrimination based on health conditions or physical limitations. However, you can still expect challenges when it comes to obtaining Social Security disability insurance (SSDI). The majority of all SSDI claims end up being denied on the first application and it is a particularly common problem for people with long Covid.
Documenting your condition and proving you are disabled are among the biggest challenges. To protect your rights to benefits, our Florida Social Security disability lawyer recommends taking the following steps:
Obtain copies of all medical records pertaining to your condition;
Obtain a statement from your doctor, confirming you are disabled due to long Covid;
Provide proof of lost income and statements from your employer, documenting the impacts your symptoms have had on your job;
Keep a journal detailing how long Covid impacts your personal life and your ability to perform household tasks or engage in prior hobbies and activities.
Reach Out To Our Florida Social Security Disability Lawyer
If long Covid is preventing you from working, reach out to Farrell Disability Law to discuss your rights regarding disability benefits. Call or contact our Florida long-term disability lawyer online today.
Sources:
cnbc.com/2022/11/30/long-covid-patients-share-their-struggle-with-disability-coverage.html
ssa.gov/benefits/disability/