Long Haul COVID Officially Declared A Disability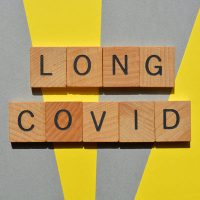 Since COVID-19 first swept through the country in March of 2020, there have been reports of people who were infected and suffered long-term disabilities as a result. Referred to as 'long haulers', they often experience a multitude of symptoms that make it difficult to perform daily activities or even simple tasks on the job. While they may have had long-term disability (LTD) benefits available through their employer, many had their claims denied. The passage of time and a new federal ruling declaring long-haul COVID a disability provides hope of getting the benefits you deserve.
Long Haul COVID and Disability Benefits
COVID-19 is a potentially deadly respiratory virus. Even among victims who have relatively mild cases and recover, it can have serious long-term impacts on their health. According to the Centers For Disease Control and Protection (CDC), post-COVID complications may include a wide variety of new, recurring, or chronic and ongoing health issues. These can impact sufferers for long months after the initial infection and include:
Difficulty breathing or shortness of breath;
Excessive tiredness or fatigue;
Lightheadedness and dizziness when standing;
Difficulty thinking or concentrating;
Chronic cough;
Chest or stomach pain;
Chronic headache;
Heart palpitations;
Joint and muscle pain;
Sleep disturbances;
Mood changes;
Change in smell or taste.
People who suffered the above symptoms after having COVID began referring to themselves as 'long haulers'. Unfortunately, while many were unable to work as a result, they were typically denied long-term disability benefits. For one, long haul COVID was not commonly recognized as a disability among insurers. As the virus itself was relatively new, this also meant that most sufferers had not been out of work for at least a year or longer, which is required to obtain LTD benefits.
Doors Open For Long Haul COVID Disability Benefits 
Sadly, after over a year of dealing with the pandemic, COVID-19 continues to claim victims. While the amount of time that has passed since mask mandates, social distancing, and other efforts to combat the virus has made everyone weary, it opens doors for long haulers in terms of receiving long-term disability benefits.
Those infected in the early days of the pandemic have now hit the one-year mark and can apply for long-term disability benefits. In addition, a recent ruling by two federal agencies makes it less likely for insurers to deny claims. On July 26, 2021, the 31st anniversary of the Americans with Disabilities Act (ADA), the Department of Justice announced that the agency, along with the Department of Health and Human Services, was officially declaring long haul COVID as a disability. This provides sufferers with the same legal protections as any other disabled person.
Let Us Help You Today 
If you have previously been denied LTD benefits for symptoms you suffer due to long-haul COVID, now is the time to reapply. At Farrell Disability Law, we are here to help and can protect your rights throughout the process. Reach out and call or contact our Orlando long-term disability lawyer online to request a consultation in our office today.
Source:
justice.gov/opa/pr/doj-and-hhs-issue-guidance-long-covid-and-disability-rights-under-ada-section-504-and-section