Long-Term Disabilities That Can Result From COVID-19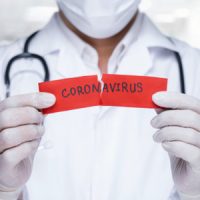 Florida was one of the hardest-hit states in terms of the coronavirus pandemic. As COVID-19 case numbers have begun to level, local businesses are reopening. Unfortunately, not all workers will be able to return. As we learn more about the virus, there is increasing concern about potential long-term disabilities (LTD) that can occur as a result.
Lingering Health Impacts Of The Coronavirus 
According to the latest statistics from the Florida Department of Health, roughly 50,000 residents have tested positive for the coronavirus. The impacts of the illness varied widely among those infected. Sadly, more than 2,000 people died during the pandemic. Among those with non-fatal cases, some patients reported only suffering minor symptoms, similar to a common cold or seasonal flu. Others reported more severe reactions, which prompted lengthy hospital stays and the use of ventilators. In both scenarios, lingering adverse health effects can result.
Healthline reports that patients who contracted COVD-19 are at risk of developing other medical issues and chronic health conditions, which may result in long-term disabilities. Among the most likely problems reported by doctors include:
Reduced respiratory function: Permanent lung damage and loss of breathing function have been reported among many patients who recovered from COVID-19.
COVID-19 related infections: Infections in the lungs caused by the coronavirus can result in a lack of oxygen, resulting in permanent damage to the heart, liver, and kidneys.
Post-intensive care syndrome: Being isolated in intensive care and unable to see your loved ones is a terrifying experience. It is not uncommon for patients to experience Post Traumatic Stress Disorder (PTSD). Symptoms include increased anxiety, depression, and sleep disorder.
Neurological issues: According to a report by the Journal of the American Medical Association (JAMA), the coronavirus may also impact the brain stem, resulting in potentially permanent impairments.
While these impacts do not apply in all cases of COVID-19, those most at risk include older adults, those with weakened immune systems, and those with underlying health conditions.
Your Rights to Long-Term Disability Benefits Due To COVID-19
There is still much to be learned about COVID-19. Businesses and government agencies are scrambling to deal with the virus, the current impact it has on workers, and the long-term consequences that are likely to occur as a result. This includes long-term disability claims by workers who were infected and suffer long-term disabilities.
Benefits provided by your employer can help during this difficult time. One of your first steps in protecting your rights to these benefits is to review all policy-related documents. Under the Employee Retirement Income Security Act of 1974 (ERISA), your employer is required to provide these at your request and free of charge. While COVID-19 will likely not be listed, complications such as respiratory illness and PTSD should be covered.
Let Us Help You Today
For help in getting the benefits you deserve, reach out to Farrell Disability Law. Call or contact our Orlando long-term disability attorney online to request a consultation in our office.
Resource:
jamanetwork.com/journals/jamaneurology/fullarticle/2764549
https://www.mydisabilitylaw.com/documenting-your-long-term-disability-during-coronavirus-closures/