Long-Term Disability Insurance And Part-Time Employment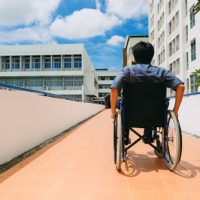 Long-Term Disability (LTD) benefits can be a very crucial, although usually overlooked, aspect of an employee's compensation package. Stories abound about LTD insurance being of greater importance than life insurance, especially given that, statistically, 25% of all workers will have a long-term disability, causing them to miss a substantial amount of work. Typically, LTD insurance works in the same manner as other insurance – an individual makes a claim, the claim is reviewed by the insurance company, and, if approved, the insurance company reimburses the individual. Since LTD insurance companies do not want to provide reimbursements for everything, they analyze each claim in detail, and will, in some cases, deny the claim. In such a situation, while the individual does have a right of appeal, it may be more valuable to obtain the services of an experienced long-term disability insurance attorney to conduct the appeal on the individual's behalf. Recently, a federal court held that an individual's part-time status with his employer did not preclude the payout of LTD benefits. A discussion of this holding, as well as LTD benefits generally, will follow below.
What is Long-Term Disability Insurance?
Generally, employer-provided LTD insurance is intended to protect an employee who is unable to work for an extended period of time due to illness, injury, or accident. LTD insurance pays out benefits, in the form of a percentage of an employee's pay, when it is determined that the illness, injury, or accident has caused an inability to work for a specified period of time (although it varies by policy, the specified period of time an individual must be unable to work is typically longer than 3 to 6 months). Further, these benefits will pay for a defined payout period, for example 2 to 10 years. It is important to note, however, that LTD insurance does not provide protection for work-related accidents and/or injuries that are covered by a worker's compensation insurance policy.
Each LTD policy has different conditions for receiving a payout, including which disabilities are covered and whether any pre-existing conditions may exclude coverage. Further, some policies will provide benefits if the individual is unable to work in his/her current profession, while others may require the individual to work any job of which he/she is capable. In all cases, it is very important to understand the requirements and conditions of any LTD policy.
Part-Time Employment
In the example cited above, the employee suffered a brain injury as a result of an assault which prevented him from performing his job. After being off work for about a year (and receiving LTD benefits), he was cleared for part-time work, which allowed him to nap when necessary to combat ongoing cognitive fatigue and headaches. Although a physician indicated that the employee's health was not likely to improve, the insurance company terminated benefits, claiming that the medical documentation did not preclude full-time employment.
After exhausting his appeals under the plan, the employee filed with the court system. The court reversed the denial of benefits. In doing so, the court held that the plain language of the LTD policy was controlling, and, in this case, it indicated that a disability exists if an employee is unable to perform "each and every material duty of his or her regular occupation on a full-time basis." Since the medical evidence proved that this was not possible, the court held that the employee was able to receive LTD benefits.
Thus, it is imperative to know that the LTD plan controls how determinations are made pursuant to the plan. An experienced LTD insurance attorney can help in this regard, explaining to the LTD insurance company of this fact, and, if necessary, persuading a court to take the language of the LTD plan at face value.
Get Help
If you have filed (or are considering filing) a claim for long-term disability benefits as a part-time employee, and are curious about the coverage, contact the experienced disability legal team at Farrell Disability Law as soon as possible. It is crucial to have someone on your side who can maneuver through the process in such a way to best present your evidence and give you the best chance for success. Contact our Jacksonville office today.
Resource:
dol.gov/general/topic/health-plans/erisa