Make Reviewing Long-Term Disability Coverage One of Your New Year's Resolutions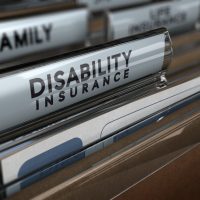 A new year brings the opportunity for a fresh start for many people. It also is typically a time when we set new goals regarding our lifestyles, general health, and finances. New Year's resolutions can help you avoid problems and sidestep potential challenges in the year ahead, but it is important to assess where you currently are first. For 2021, make it your goal to protect yourself in the event you are unable to work by reviewing any long-term disability benefits you have in place.
Assessing Your Current Long-Term Disability Coverage
Long-term disability insurance helps to protect you in the event that unexpected injuries, illnesses, or chronic conditions prevent you from working. They offset a portion of your income, helping to ensure you can continue to provide for yourself and your family. It is important to review three potential sources to determine any benefits you may be entitled to receive:
Social Security Disability benefits: In most jobs you hold, a portion of money taken out each pay period goes to the Social Security Administration. In the event you cannot work, credits you have earned over the years may entitle you to Social Security disability insurance (SSDI) benefits. So that you are aware of the amount of SSDI benefits that may be available, review the SSA's benefits calculator as well as their list of covered conditions.
Long-term disability benefits provided by your employer: In addition to any SSDI benefits you may have paid into over the course of performing your job, you may also be entitled to long-term disability payments through group policies available from your employer. These generally reimburse a portion of your wages for a specific time period. Request a copy of all policy related documents to review specific stipulations within your policy. Under the Employee Retirement Income Security Act of 1974 (ERISA), they are required to provide you with copies of these documents free of charge.
Privately purchased long-term disability policies: If your employer does not provide long-term disability insurance, you can purchase it through a private company. This can be a good idea even if you do have coverage available through your job. In addition to increasing the total payment and the length of the coverage period, you may be able to get a policy that includes added provisions or covers conditions your employer does not.
Once you review any current long-term disability benefits you may be entitled to, you will be better able to determine whether you need to add to this coverage. Making sure you have an adequate amount of protection in place should definitely be a New Year's goal.
Reach Out to Us Today for Help
At Farrell Disability Law, our goal is to ensure you are protected in the event long-term disabilities happen. To discuss your options and how we can help, contact our Jacksonville long-term disability attorney and request a consultation in our office today.
https://www.mydisabilitylaw.com/when-accidental-injuries-result-in-long-term-disabilities-2/