Making The Transition From Short To Long Term Disability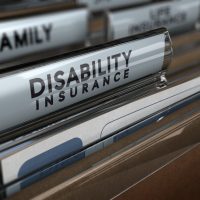 Injuries and illnesses can impact your ability to work or perform even simple tasks on the job. If you have group insurance available through your employer, you may be entitled to short term disability benefits. This helps offset some of the lost income you suffer. What about in cases where short term limitations result in long-term disabilities? Find out more about making the transition between these two types of benefits.
When Short Term Impairments Result In Long Term Disabilities 
Short term disability insurance provided by your employer offers important protections. These benefits can help offset lost income if you are unable to work, generally for a period of between three and six months. According to Insure.com, common types of conditions covered by a short term disability group policy include:
Personal injuries you suffer outside of work, such as due to car crashes, slips and falls, or sports and recreational accidents;
Illnesses, such as cancer, COPD, fibromyalgia, or other illnesses that have periodic flare-ups or require a long recovery period;
Mental health disorders, including anxiety, depression, and Post Traumatic Stress Disorder (PTSD);
Chronic health conditions, such as arthritis, diabetes, or heart disease.
You may be entitled to short term disability benefits for any of the above, but you may reach a point where they develop into more serious, long term impairments. In cases where your condition is expected to last at least a year or longer, you may need to transition to benefits available through long term disability policies your employer has in place.
Switching from Short To Long Term Disability Benefits
The Centers for Disease Control and Prevention (CDC) warns that there are a variety of short term conditions that can result in long term disabilities. If you are currently receiving payments through a short term disability policy but need to make the transition to long term benefits, there are some important things you need to be aware of:
Eligibility issues: Even though your condition was covered under a short term policy, it may not qualify you for long term disability benefits. Carefully review the terms of coverage to ensure you are eligible for these benefits.
Evidence of your condition: If your employer-provided coverage for short and long term disabilities is through two different insurers, you may have to submit certain evidence in support of your claim. This may be true even if both policies are through the same insurer.
Terms of coverage: Your overall terms of coverage may change based on whether you suffer from short or long term disabilities. For example, there are often clauses with LTD policies concerning whether you are unable to perform tasks in your current job or any.
Contact Us Today for Help 
When it comes to ensuring you get the long term disability benefits you are entitled to, Farrell Disability Law provides the trusted legal guidance you need. To discuss your particular case, contact our Orlando long-term disability attorney and request a consultation in our office today.
Source:
cdc.gov/ncbddd/disabilityandhealth/relatedconditions.html